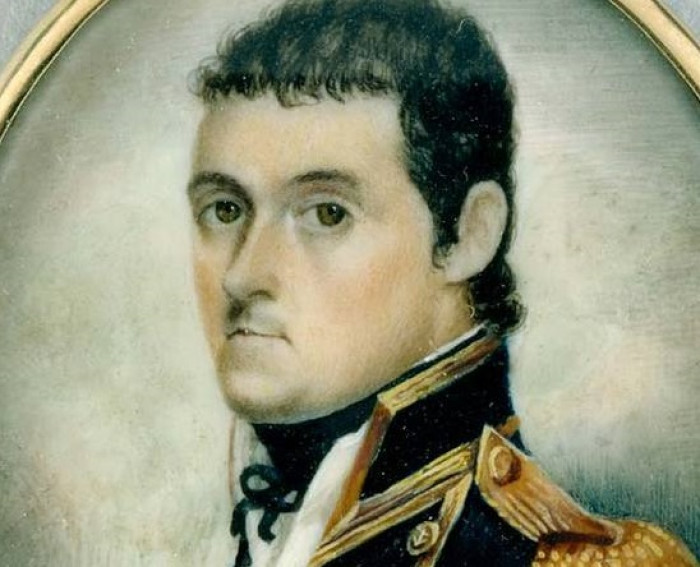 The remains of a Royal Navy captain who is still regarded as a hero in Australia, could be among the bodies of 61,000 people who will have to be exhumed as part of the HS2 Rail Project.
Matthew Finders (1774-1814) was the first person to circumnavigate the whole of Australia, proving it was a single land mass. The map he produced has been called the country's "birth certificate".
There is evidence that Flinders was among those buried under St James's Gardens near Euston Station in London. The site was an overflow burial ground for Piccadilly's St James's Church at the time he died, the Sunday Times reports. Archaeologists believe Flinders may be buried there along with other influential and wealthy figures of the time.
Lincolnshire-born Flinders circled Australia in a rickety boat between 1801 and 1803 in a race against a rival Frenchman.
On his way home to England with his cat Trim, he was shipwrecked on the Great Barrier Reef and later imprisoned for six years in France-owned Mauritius, with whom England was at war. Trim disappeared while Flinders was in captivity, allegedly eaten by hungry locals.
Flinders finally made it home in 1810 to be reunited with his wife, who he had married just before setting out nine years earlier. He wrote a book, A Voyage to Terra Australis, which was published the day before he died. There are statues of the explorer at Euston Station and outside the New South Wales library in Sydney.
"Flinders is important to Australia," former Australian high commissioner to the UK John Dauth told the Sunday Times. "He figures in all the Australian history textbooks for kids. We have other explorers who are famous icons in our history but there is a particularly romantic attachment to Flinders."