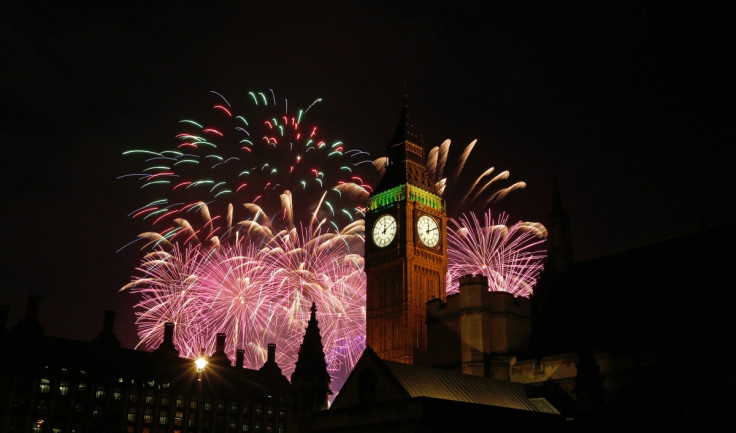 Bonfire night is upon us and the skies will soon be lit with spectacular firework displays, in honour of Guy Fawkes' failed Gunpowder Plot of 1605. Here is our guide to the events taking place across the UK, with fireworks, bonfires, fun fairs, food stalls and more.
London
The annual fireworks display in Southwark Park is free and gates open at 5pm. The last entry for the fireworks will be at 6.30pm and the event is ticketed.
Saturday 5 November, www.southwark.gov.uk
Another option for Londoners is the display at Alexandra Palace – which promises a laser show, as well as craft beer and food stalls. Gates open at 4pm and the display starts at 9pm.
Friday 4 November, www.fireworks.london
Manchester
Heaton Park will host one of the biggest firework displays in the region with a bonfire, a fun fair and food. The bonfire will be lit at 7.30pm followed by fireworks.
Saturday 5 November, www.manchester.gov.uk
Birmingham
Edgbaston will hold its annual Bonfire Night event from 4pm, with music and entertainment from Capital FM.
Saturday 5 November, www.edgbaston.com
Nottingham
Nottingham Castle will put on an event with fire performers, a charity firewalk and a fireworks finale, with all funds raised going to the local charity My Sight Notts. Doors open 7pm.
Friday 4 November, www.nottinghamcastle.org.uk
Cardiff
The Cardiff Round Table will host the annual Sparks in the Park at Coopers Field, with a bonfire, fireworks and entertainment from Heart 105-106. The bonfire will be lit at 6.15pm, followed by fireworks at 7pm.
Saturday 5 November, www.cardiff.roundtable.co.uk
Edinburgh
The Meadowbank Annual Fireworks Display will kick off with a spectacular fireworks display at 7.30pm.
Saturday 5 November, www.edinburghleisure.co.uk
Bristol
Gates will open at 6pm for the Canford Park Fireworks Fiesta. The display will begin at 7pm.
Saturday 5 November, www.fireworksfiesta.co.uk
Leeds
Roundhay Park will be lit up by a spectacular firework display at 8pm. There will also bewith a bonfire, food and drink.
Friday 4 November, www.roundhaypark.org.uk
Newcastle
The Gosforth Round Table will host a fireworks display at Broadway West playing fields with entry from 5pm and fireworks from 7pm.
Saturday 5 November, www.newcastle.gov.uk