Remember when CBB's Bianca Gascoigne and Calum Best were a loved-up couple in 2006?
Gascoigne and Best were so loved-up that they even won reality show Love Island.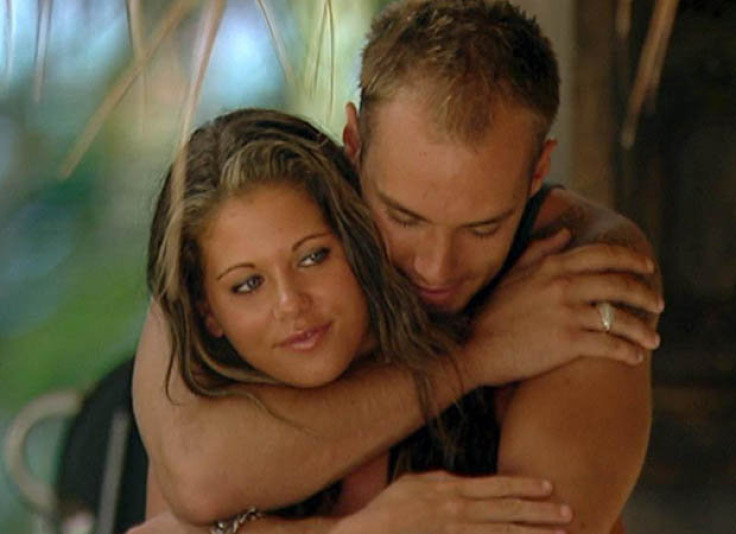 While we thought Ray J and Stacy Francis pre-show spat was worth cringing over, there appears to be a different dynamic between another two housemates on Celebrity Big Brother 2017.
Calum Best – who has been under a slight sufferance after discovering that his mother Angie was also cast in this series – is also co-habiting with an ex-girlfriend in the form of Bianca Gascoigne.
The 35-year-old television star and known Lothario romanced glamour model Gascoigne, 30, back in 2006 on the televised reality dating show, Celebrity Love Island.
The pair's love affair was so genuine that they ended up winning the show as the most loved-up and often tipsy and entertaining couple.
And the stars finally came face to face once again during the launch night of the Channel 5 show, a decade after first meeting and embarking on a romance. The stepdaughter of footballer Paul Gascoigne – then 20 years old – described Best (also the offspring of a footballer – the late George Best) as her "dream man."
One clip from Love Island sees Gascoigne arriving at the Love Shack to spend time with her new boyfriend, and describes meeting him for the first time to camera. She said: "When I first saw him, he gave me a kiss on the cheek and said: 'Thank f*** it's you' which was a lovely compliment and very much appreciated.
"Now that I've met Calum, he's totally, totally up to my expectations of him. He's a lovely bloke, he's very charming, he's a gentleman. I can't but help but feel that being here with my dream man in here is perfect."
And Gascoigne hinted that her appearance on the show could have a motive of getting her ex back. She told the Daily Star before entering the house: "Calum Best has been my heart-throb for a long time and he is extremely sexy."
A reunion between the former couple could be on the horizon, as Best admitted that he would be open to a CBB romance.
He told The Sun: "If I found the right girl, without a doubt. When you're in a confined space for a long time and you meet someone, a connection can grow even quicker but I will not be banging in the toilets."
Celebrity Big Brother continues at 9pm on Channel 5 tonight.
© Copyright IBTimes 2023. All rights reserved.