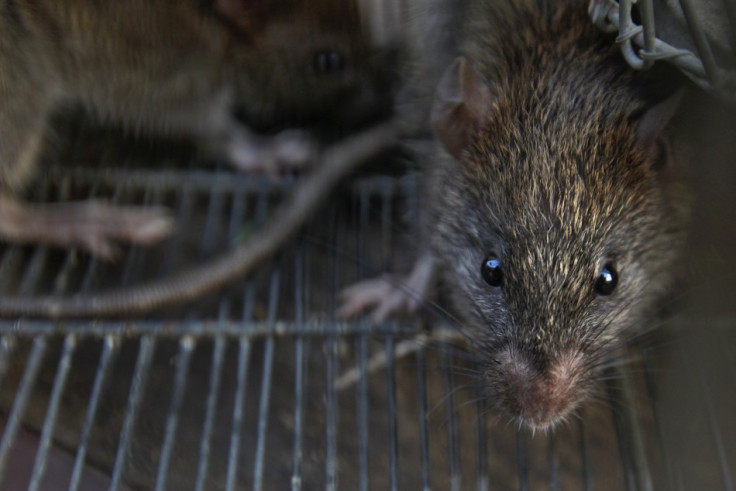 In scenes reminiscent of the classic comedy Faulty Towers, an Indian restaurant owner has been fined £20,000 after he beat a rat to death in the middle of a health inspection.
Rajakumar Rajalingam, owner of the New Chutney Express in Tooting, south London, was forced to close down his restaurant after it violated a string health and safety procedures.
In a scene which left inpsectors speechless, the owner killed a rat in front of the inspectors during a routine inspection, leaving a pool of blood on the floor.
Unbelievable it got worse for Rajalingam and his takeaway, as inspectors reportedly nearly trod on another rat while investigating the premises, with more rodents and droppings viewable in food preparation areas.
The officers were left stunned after Rajalingam killed one of the rats while they were speaking to him about the poor state of hygiene and cleanliness of the restaurant.
The inspectors from Wandsworth Council later said that they had never before witnessed such a scene during a food inspection and demanded the place be shut down until it is properly cleaned.
Rajalingam pleaded guilty to three food safety offences Kingston Crown Court last week. He was also found guilty of selling counterfeit goods at his general store after trading standards discovered counterfeit Jacob's Creek wine in his shop.
Passing sentence, the judge told Rajalingham that his behaviour was "disgraceful" and that he should be "heartily ashamed" of himself for putting the health of the public at serious risk.
The council's spokesman on consumer protection Cllr Jonathan Cook said: "This was a shocking catalogue of hygiene and food safety breaches. These premises were in a truly appalling state and posed an unacceptable danger to public health.
"The judge was quite right when he told Mr Rajalingam that he should be ashamed of himself.
He added: "The inevitable consequence of such neglect may now result in lost earnings at his restaurant. For that Mr Rajalingam has only himself to blame. This should of course act as a warning to other food retailers who are prepared to play fast and loose with food safety laws."