The selfie that began the ongoing, very public war of words between Amir Khan's wife Faryal Makhdoom and the rest of Khan family, has finally been revealed.
The 23-year-old make-up designer, an avid social media user, posted the raunchy shot back in April, which appears to show her naked and pouting to the camera in the back garden.
However, Makhdoom made no reference to her lack of clothing in the post. Instead, asking her followers what they thought of her new silvery hair colour.
But irrespective of the intention, the damage had already been done for members of the Khan family who disagree with the way she dresses.
"It caused a big fight in the family," the source told the Daily Mail . "Faryal was accused of spreading 'nude' pics on social media."
Makhdoom subsequently made the fallout public in lengthy, Facebook post against her in-laws, accusing them of domestic abuse.
The daughter-in-law to the Kahn family, who married British boxer Amir in 2013, went on to claim she was speaking out for "every abused woman".
Khan's father, Shah Khan denied bullying but admitted tensions over Makhdoom's dress sense which he claims is "not acceptable" in the Islamic faith.
"Faryal was adopting a dress code which in the Islamic faith was not acceptable. I am a father to two daughters whom I have treated exactly the same way as I have treated Faryal," the 30-year-old boxer's father said.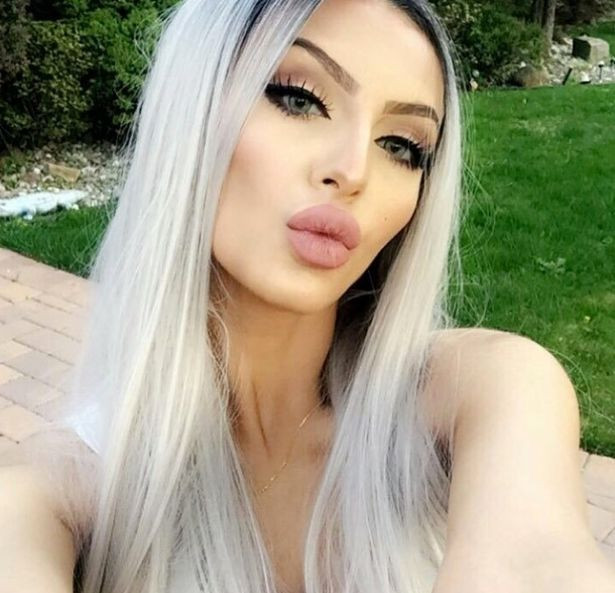 He continued, "All this started with the issue of dressing. We kept asking Amir to tell her not to adopt such a dress code. And even if she had to wear such dresses, please don't post it on social media," adding, "Every family sees ups and downs. We always strived for reconciliation between Amir and Faryal."
The row has shown no sign of slowing after Makhdoom responded by posting a photo of her brother-in-law naked and drunk to "highlight the double standards" she allegedly has to contend with. She has since apologised.
Khan himself has tried to build bridges between the warring family factions.
"This is getting to the point where they will lose a son and a husband. Childish behaviour. Both parties need to stop this," he stated in frustration.