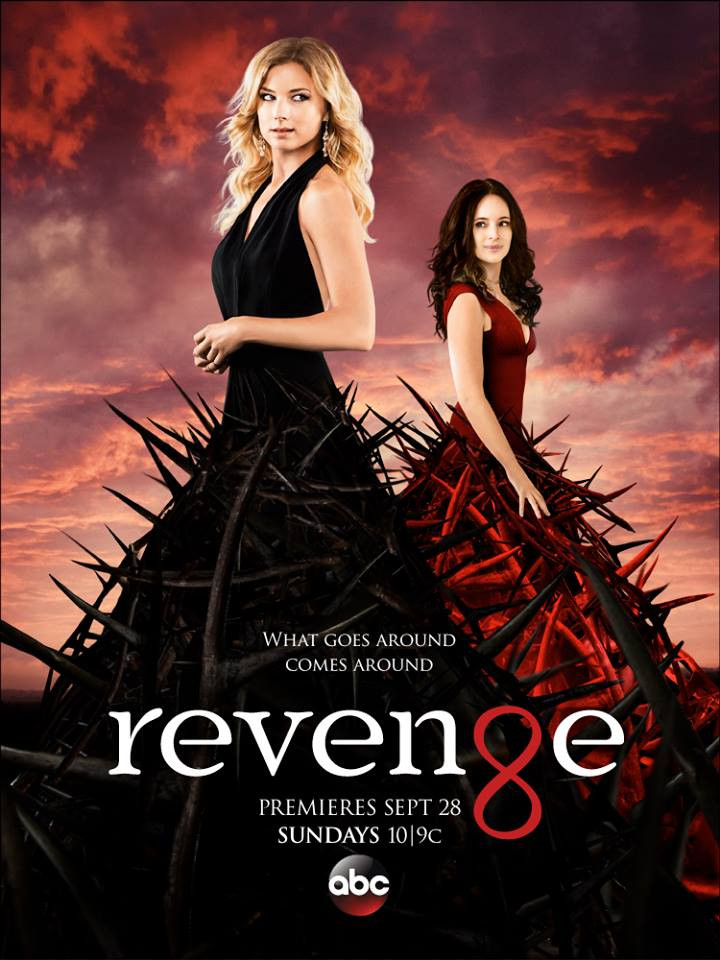 Revenge Season 4 episode 2 'Disclosure' airs tonight on ABC and anxious fans can't wait to see the reunion between former flames Victoria Grayson and David Clarke.
In the premiere episode Jack was seen starting a fresh life with the local police department while Emily Thorne retains the Grayson money and mansion.
Everything looked boring until mama Grayson escaped from the mental asylum only to get caught by her lost/dead love.
Meanwhile, Emily will be forced to disclose her identity to her disturbed sister Charlotte who may attempt suicide in the upcoming episode.
In the second episode of ABC's hit drama, the queen of the Hamptons will meet her long lost love David Clarke.
The promo video shows David asking Vicky whether or not she betrayed him by framing him in false case in season 1.
An angry David grabs her neck and his intentions for Vicky are expected to unfold during the second episode.
The synopsis for the second episode of the super hit ABC drama reads:
"Emily confronts former friends and a lifelong enemy in a desperate search for Victoria, while the fallen Queen of the Hamptons finds herself at the mercy of her own darkest secret."
Click here to watch the second episode via live stream online for free on ABC's official website.
Revenge season 4 episode 2 Disclosure airs on Sunday nights on ABC