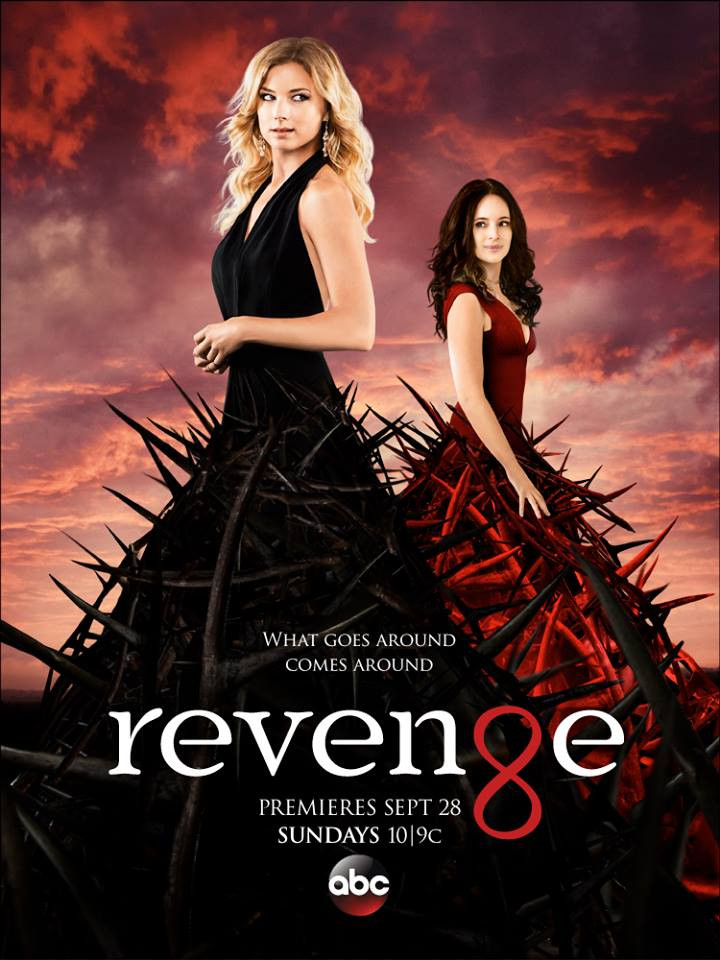 Revenge season 4 premieres tonight (28 September) and promises to bring the high voltage fight between Emily Throne (Emily VanCamp) and Victoria Grayson (Madeleine Stowe) back on the small screen.
The ABC drama series' tag line "What goes around, comes around" hints at a major role reversal as mama Grayson plots revenge against Emily, who she thinks has destroyed her love and life.
The first episode of the drama series is titled Renaissance. The official synopsis reads: "As Emily plans to host her most surprising party ever, Victoria finds a way to turn her greatest setback into a dangerous advantage. Meanwhile, unbeknownst to them both, David Clarke plans his next move."
Click here to watch the premiere episode live stream online for free on ABC's official website.
The premiere episode is expected to start with a grand party thrown by the former Amanda Clarke. However, things will soon turn thorny as Victoria, who is locked inside a mental asylum, will find a way to avenge her husband's death at her former daughter-in-law's hand.
Meanwhile, David Clarke is back from the grave and, according to show producer Aaron Harberts, the woman who gets to David first will be at an advantage.
"He may not be the most emotionally and psychologically stable, and if Victoria is the first person to get to David, she might be in control of that guy, which sort of presents her power running through the season," Harberts told E Online.
The recently released promo of the ABC hit series reveals a bit of a conversation between Emily and Victoria when the latter tries to call the Grayson mansion for help, but the call is received by her nemesis.
"I've hurt you, I admit it, but you've hurt me, too. I just want to end this cycle. Please," Victoria tells Emily who is still grieving over her love Aiden's death.
Revenge season 4 premieres on 28 September on ABC.