Rex Tillerson confirmed as US Secretary of State
Tillerson's confirmation was the most contentious in Senate history.
Former Exxon CEO, Rex Tillerson has been confirmed by the Senate as the US' new Secretary of State – but not without disquiet. Tillerson's confirmation saw record opposition.
Tillerson had been a controversial pick to be the Trump administration's most senior diplomat due to his noted links to Russia and Vladimir Putin while CEO of the oil giant.
A number of top civil servants at the State Department resigned last week before Tillerson could take over in a moment John Kerry's former Chief of Staff called "the single biggest simultaneous departure of institutional memory that anyone can remember."
The confirmation comes at an important time for the US' international standing and relationships. President Donald Trump's travel ban on refugees and people from seven Muslim-majority countries has upset allies in the Middle East and caused headaches for Prime Minister Theresa May in Britain as she continued to face criticism over her perceived cosying up to the new president.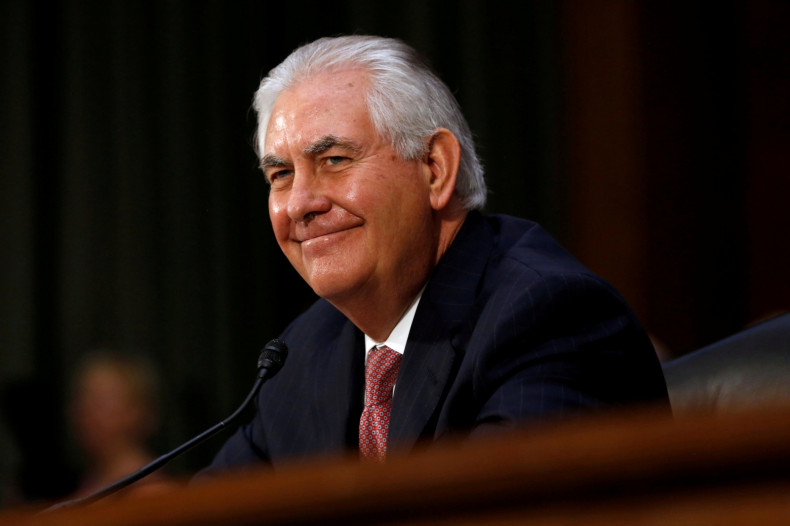 It also comes as Trump's alleged ties to the Kremlin continue to be the subject of investigation by top US intelligence agencies.
The contentious nature of Tillerson's confirmation may be seen as a signal that Democrats are starting to react to supporters calling on them to block Trump's picks at every turn. Though, they are not the only ones coming out against Trump's cabinet choices.
Two Republicans Senators have said they will vote against Trump's pick for Education Secretary, Betsy DeVos putting her confirmation in jeopardy. If all of the senate Democrats vote against DeVos, along with the two Republicans, the confirmation will be tied – forcing US Vice President Mike Pence, as President of the Senate, to cast a deciding vote.