"An unchecked Iran has the potential to travel the same path as North Korea, and take the world along with it," top US diplomat Rex Tillerson declared on Wednesday (19 April) just hours after the State Department confirmed that Tehran is complying with the terms of the landmark 2015 nuclear deal.
Tillerson said the Joint Comprehensive Plan of Action (JCPOA), which is intended to prevent the country from acquiring nuclear weapons, "fails to achieve the objective of a non-nuclear Iran" and "only delays their goal of becoming a nuclear state".
He said: "This deal represents the same failed approach of the past that brought us to the current imminent threat we face from North Korea. The Trump administration has no intention of passing the buck to a future administration on Iran."
Commenting on the Secretary of State's remarks, Bob Corker, a GOP Senator and chairman of the Foreign Relations Committee said: "Secretary Tillerson made clear that, regardless of Iran's technical compliance with the nuclear deal, the administration is under no illusion about the continued threat from Tehran and is prepared to work closely with Congress to push back."
North Korea has carried out a number of missile tests in defiance of UN sanctions and the hostile rhetoric between Pyongyang and Washington has steadily escalated. Earlier this week, Vice Foreign Minister Han Song-ryol told the BBC: "We'll be conducting more missile tests on a weekly, monthly and yearly basis", and warned of an "all-out war" if the US engaged in military action.
Meanwhile, US Vice President Mike Pence fired a warning shot at the hermit kingdom, saying: "North Korea would do well not to test his resolve or the strength of the armed forces of the United States in this region."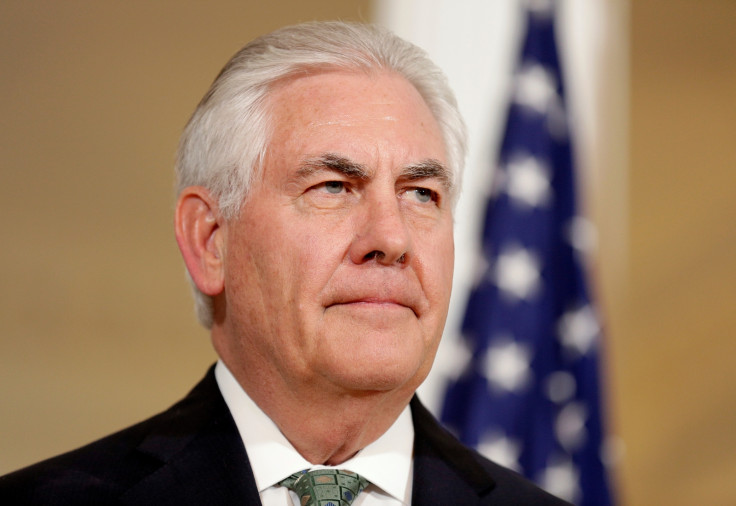 The agreement to limit Iran's nuclear programme was widely denounced by Republicans, who tried to block the deal in the US Senate. During the 2016 presidential election campaign, Donald Trump said his "number one priority is to dismantle the disastrous deal with Iran."
As president, Trump called it "one of the worst deals I've ever seen." However, world leaders from German Chancellor Angela Merkel to Russian President Vladimir Putin have highlighted the need to preserve the Iran nuclear deal.
In a scathing assessment, the Secretary of State also accused Iran of exporting terror and violence, and confirmed that Washington is conducting a review of its policy towards the Middle Eastern nation.
"Iran is the world's leading state sponsor of terrorism and is responsible for intensifying multiple conflicts and undermining US interests in countries such as Syria, Yemen, Iraq, and Lebanon, and continuing to support attacks against Israel," said Tillerson.
"Whether it be assassination attempts, support of weapons of mass destruction, deploying destabilising militias, Iran spends its treasure and time disrupting peace," he said.