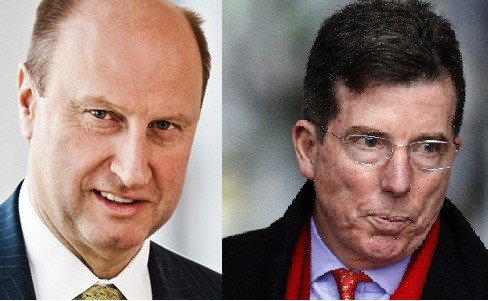 Rich Ricci, the head of Barclays Bank's corporate and investment arm, has been widely tipped by betting punters as the bank's next chief executive after Bob Diamond's hasty exit from the scandal-engulfed British financial institution.
Bookmaker Paddy Power has suspended betting on Ricci becoming the next Barclays boss after a flurry of flutters backing him to take Diamond's old finance throne.
"Not for the first time, the money is doing all the talking for the bankers. Punters were willing to back Rich Ricci at any price so it's a safe assumption that the cat is out of the bag," a spokesman for Paddy Power said.
Ricci heads up Barclays Capital, the investment side which Diamond was also once head, and has worked at the bank since 1994.
Diamond resigned as Barclays chief executive over the Libor scandal, after an investigation by regulators found that some of the bank's traders had been attempting to manipulate interest rates to their advantage.
Barclays was slapped with the City of London's biggest ever fine of £59.5m by the Financial Services Authority (FSA).
The Serious Fraud Office is looking into pursuing criminal charges.
Ricci is the frontrunner to take over Barclays but faces competition from Naguib Kheraj, the vice-chairman, Antony Jenkins, head of Barclays Global Retail and Business Banking, and others.