Richard Branson: Leaving Europe would be 'the worst' mistake UK ever made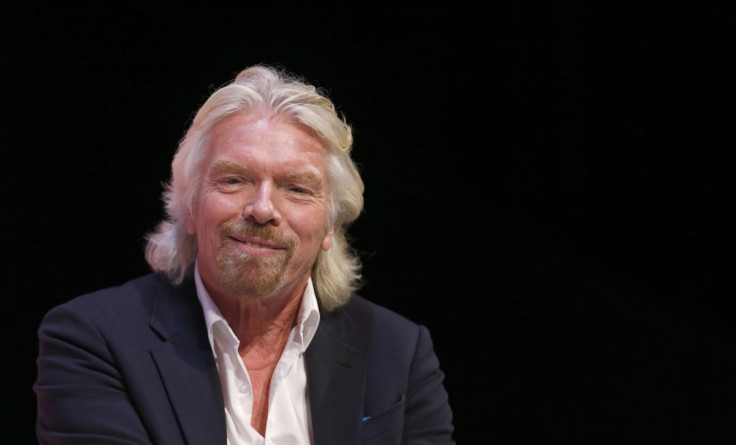 Sir Richard Branson has said that leaving the European Union would be the "worst mistake" Britain ever made and has urged the continent's nations to stay strong in the face of Russian aggression.
Talking to IBTimes UK, Branson said: "I can't imagine a worse mistake than Britain pulling out of Europe, for so many reasons. Pretty much every other country around Europe wants to join Europe. Ukraine has gone to war to be part of Europe, and there's a good reason.
"Since Europe formed, there hasn't been a war between the countries within Europe. Prior to Europe forming, every generation went to war: my father went to war, my grandfather went to war, my great grandfather went to war.
"People forget these things. You've got Russia being very aggressive at the moment, and we need a strong Europe. So if you take Europe for that reason only, that's a good enough reason."
The billionaire tycoon also said that the cost to Britain being part of the EU is "not that much" when compared to the benefits. Branson joins a growing number of business leaders to weigh into the debate. David Cameron is expected to reveal the date of a yes/no referendum later this year after securing the support of parliament to press ahead with a vote.
Branson, speaking aboard Virgin Atlantic's inaugural flight to Detroit, said: "When I was young, if I wanted to sell music to France, or if I imported something, I had to pay 35% tax. If I wanted to go on holiday, I would pay taxes, if I wanted to change money I had to pay tax every time. If I wanted to live somewhere else Europe, I couldn't. If I wanted to have a job somewhere else, I couldn't. If I wanted to trade properly, I couldn't, it was just a nightmare."
Heathrow v Gatwick
The Virgin boss also came out strongly in favour of Heathrow being awarded a new runway. He said the West London airport is "more convenient" to access, especially for the business community.
Sir Howard Davies' airport commission is currently weighing up proposals to add a new runway to either Heathrow or Gatwick.
Branson said: "Heathrow is more convenient for people to get to, especially for business people who are busy people, and the majority would chose Heathrow over Gatwick. So we'd hope for Heathrow. With a UK limited hat on, the UK needs more capacity at both Heathrow and Gatwick. It will be good for jobs, for the economy, it'll be good for competition, it'll be good for the travelling public. It won't necessarily be good for Virgin Atlantic, because it will mean a lot of extra competition."
Virgin Galactic
The tycoon also revealed that last year's crash when testing Virgin Galactic's SpaceShipTwo - which left one pilot dead and delayed the launch of Branson's commercial space tourism business - was not caused by a technical problem.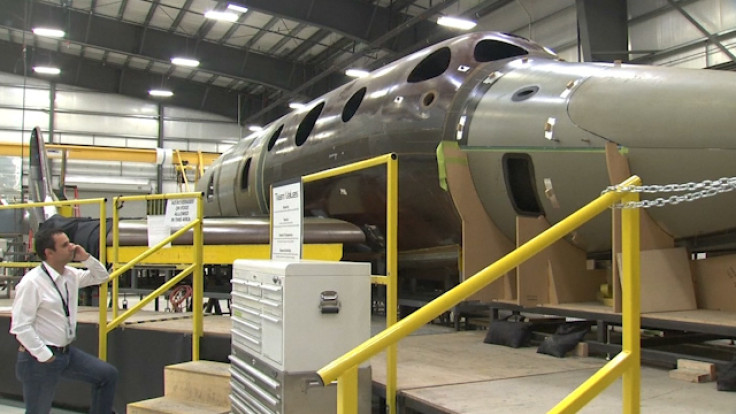 Virgin Galactic is working on a new spaceship
IBTimes UK
"We know it wasn't a technical problem, that makes life much easier. We knew what the problem was within 24 hours, that will come out in a few months time."
Branson added that the "horrific" crash has set the programme back by 15 months, but refused to put a date on when testing will begin on the new spaceship.
"We had a horrific setback and the team are working extremely hard to get back on track, there's about a 15 month delay. The new spaceship is now on its wheels, so is beginning to look like a spaceship. I keep on getting criticised for putting a date on it, so I'm not going to do it."
Detroit
Virgin Atlantic is going "all out" on trans-Atlantic travel, Branson said, adding that Detroit is becoming a business destination again.
"Detroit has been struggling and a lot of people are trying to get it back on its feet again, I think they're beginning to succeed. There are thousands of entrepreneurs moving to Detroit, every 20 minutes a new company is set up in the city."
Detroit went bust in 2013 after filing the biggest municipal bankruptcy in US history. But since coming out of administration last year, the city has seen a steady flow of investment.
"We have a very strong partner in Delta, their second biggest hub is in Detroit. Which says something for Detroit when the biggest airline in America has the second biggest hub there. There's a lot of business activity in Detroit so business travellers who want to go, can go with Virgin."
Virgin also flies to San Francisco, Atlanta and Miami.
© Copyright IBTimes 2023. All rights reserved.