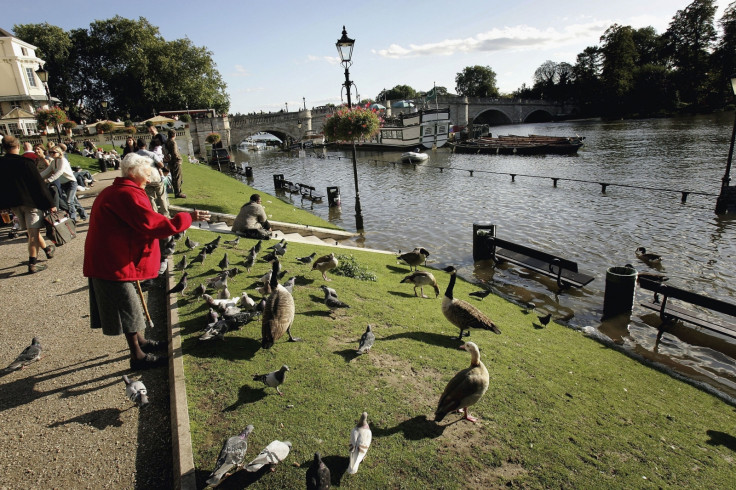 A man who killed a wild duck by enticing it with food, snapping its neck and throwing its lifeless body in the bin has escaped jail.
Robert Muir, 49, was caught on CCTV walking on a public path along the River Thames in Richmond in May 2016.
He could be seen enticing the mallard over with food, before grabbing the animal and breaking its neck.
The helpless bird was picked up a second time by Muir, who twisted its neck again to ensure it was dead before he discarded the body in a bin and left the scene.
Officers said the "random act of cruelty" was carried out in full view of other members of the public, who called the police.
Muir, of Sandycombe Road, Richmond upon Thames, denied the offence but was found guilty of one count of killing a wild Mallard duck contrary to the Wildlife and Countryside Act 1981.
He was sentenced at Wimbledon Magistrates' Court on Friday (10 February) to 12 weeks' imprisonment, suspended for 12 months.
He was also ordered to undertake a 20-day rehabilitation activity requirement and to pay £300 costs and a £115 victim surcharge.
Detective Constable Sarah Bailey, from the Met's Wildlife and Crime Unit, said: "Muir lured over a female mallard duck with food in full view of members of the public. Ducks in Richmond are well accustomed to human interaction.
"Muir has used this to cruelly entice and kill this wild duck. There was no element of sport or necessity, but it was a callous, random act of cruelty.
"I hope today's sentence serves as a reminder that wild birds are protected and animal cruelty is unacceptable and we will always pursue those who inflict harm and break clear Wildlife and Countryside legislation."