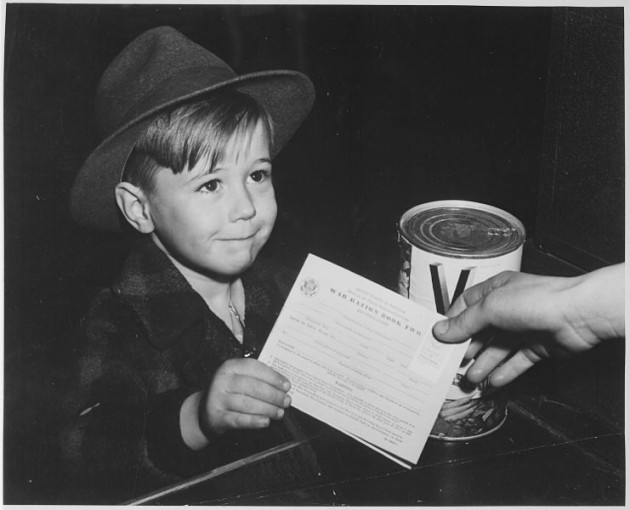 An increasing number of children are developing wartime diseases, such as scurvy and rickets, because their diets are worse than that of their counterparts during WWII.
Dr Mark Temple, of the British Medical Association, said that junk food diets were more harmful than wartime rations of meat, fruit, and vegetables were scarce.
"It's a great tragedy that the food standards in the UK are worse now that they were during the rationing during the war," he said. "That's a strong indictment on the food industry."
Sioned Quirke, a dietician who works in Rhondda Valley in Wales, said reliance on fast food was driving a surge in rickets and scurvy, conditions associated with a lack of fresh fruit and vegetables caused by poverty or rationing a century and more ago.
She said: "The difference between now and then is that this is out of choice. People say that fruit and vegetables are not affordable, when in fact they are.
"We are starting to see increasing numbers of childhood diseases, which we thought had gone, making a return.
Scurvy death
"Rickets and scurvy are coming back. When I was training 10 years ago we were told about these as past conditions and thought we would not come across them but we're now seeing more cases.
"These conditions are long-term. If the bones are affected by vitamin deficiency then they are affected for life. If that does not improve people's quality of food, I don't know what will.
"It's not about saying people cannot have these [junk] foods, it's just about asking people to look at how frequently they have them and if they are having them on a regular basis, then that's too much."
Experts said the number of rickets cases has quadrupled in the last 15 years, while 94 children were treated in NHS hospitals for scurvy in 2008.
In December 2011, Dylan Seabridge died suddenly from scurvy at his home in Crymch in Pembrokeshire. His parents Julie and Glynn Seabridge were charged with child neglect.
Craig Elding, a nutritionist from Caerphilly, told Wales Online that convenience is the main driving factor in poor diets: "Things like fruit and vegetables are a lot easier to access and we can buy them all year round now.
"However, we do need people to choose to eat these healthy foods and convenience is a big problem. Many people would rather use a microwave than cook something from scratch."