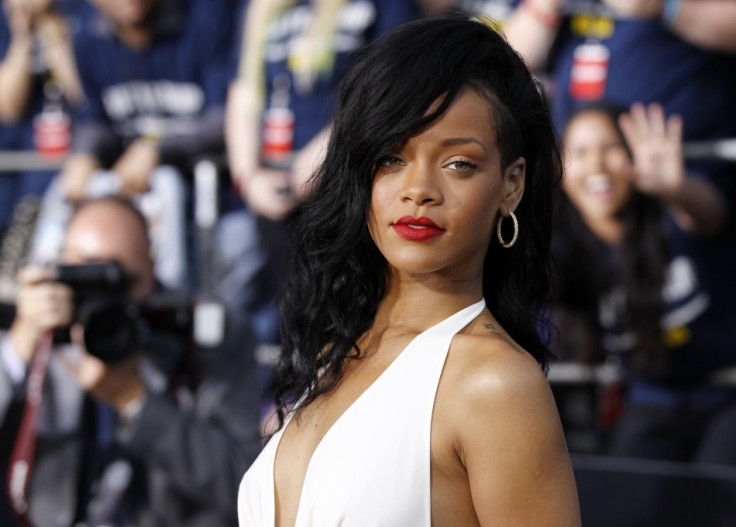 When an overzealous fan slapped Beyoncé's bottom during her concert in Denmark, he got away with a warning.
But it looks like Rihanna may not be as forgiving as Jay-Z's wife.
The Diamonds singer was caught on camera purportedly hitting an over eager concert goer in the face with her microphone during a recent concert in Birmingham.
In a video posted online, the 25-year-old star can be seen reaching out to the crowd and strutting her stuff off the stage while performing.
After a fan tries to grab her arm she is seen turning back and launching her microphone in the air and slamming it into one fan's face.
The Umbrella hitmaker quickly shrugs off the incident and continues singing.
The clip of the clash as since provoked online debate, with some fans condemning RiR's violent behaviour.
One fan said: "She had two big bodyguards inches away from her. It just shows her first reaction to a situation is violence.
"Looks like he grabbed a hold of her and wouldn't let go...smh that's what he gets! I would've gave him one good one to the head as well. I can't stand these fanatical lunatics," another wrote.
In response to the backlash, Rihanna defended her actions by claiming she struck the supporter in self-defence.
After a fan posted screen grab of the incident on Instagram she simply commented "That B-tch wouldn't let me go."