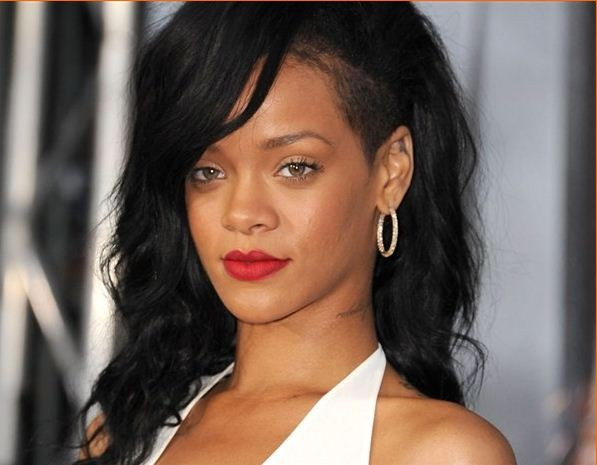 Chris Brown recently admitted his love for Rihanna in a video and followed that by breaking up with model Karrueche Tran. Now, the 24 year old Rihanna has taken a dig at her new boyfriend's former girlfriend.
The We Found Love singer insulted Tran by calling her a "chore": "If you start feeling like a 'chore' to someone, you probably are!"
Brown and Rihanna have had a tempestuous relationship, with the former still on probation, after being convicted of assaulting the latter in 2009. Meanwhile, sources close to the Diamonds' singer said she was never concerned about Tran's relationship with Brown, whom he dated for a year.
"It was bound to happen," a source told Hollywood Life, "You can't stop a girl who's in love. You just can't. [She's] happy about it, but the funny thing is that she never saw Chris' girl as a threat. Really though, Rihanna don't even know her name. She never mentioned her or anything...That girl was a non-factor."
The two recently made headlines when they hugged each other during the 2012 MTV Video Music Awards (VMAs) and Rihanna later revealed her concern for Brown after tweeting support before a court hearing in Los Angeles. They were also seen kissing at a New York City nightclub. According to recent reports, the two are even talking about marriage and ensuring they find time to see each other, despite busy schedules. Ronald Fenty, the singer's father, has given Brown his blessing to marry the Barbadian.
"Whatever makes her happy. I hope one day she will get married. Everyone adores Chris, he's a super guy," Fenty was quoted, "The family loved Chris Brown before they met him. I always thought he was extremely talented. He is a good person and always gave me great respect."
The reconciliation has said to have boosted Rihanna's confidence and she is now more focused on her work.
"I know it's a lot easier for her to concentrate and work hard now that Chris is back in her life," an insider told Hollywood Life, "She don't (sic) worry about the bulls**t no more. She don't (sic) wonder about what he's doing or who he's with. It's like she feels more secure and confident when he's in her life."