The relationship between singer Rihanna and Real Madrid footballer Karim Benzema could be more business than pleasure with reports suggesting the Diamonds hitmaker is helping the sport star to launch his music career.
Following their dinner date at a New York City restaurant, rumours began circulating that Rihanna had swapped her rumoured love interest, Hollywood actor Leonardo DiCaprio, for a romance with the French striker.
However, an insider claims that the FourFiveSeconds singer has been using her connections in the music industry to help Benzema, 27, with his new side project.
The source told the Daily Star: "Karim is a massive rap fan and has been here [in New York] soaking up the scene and visiting studios with friends.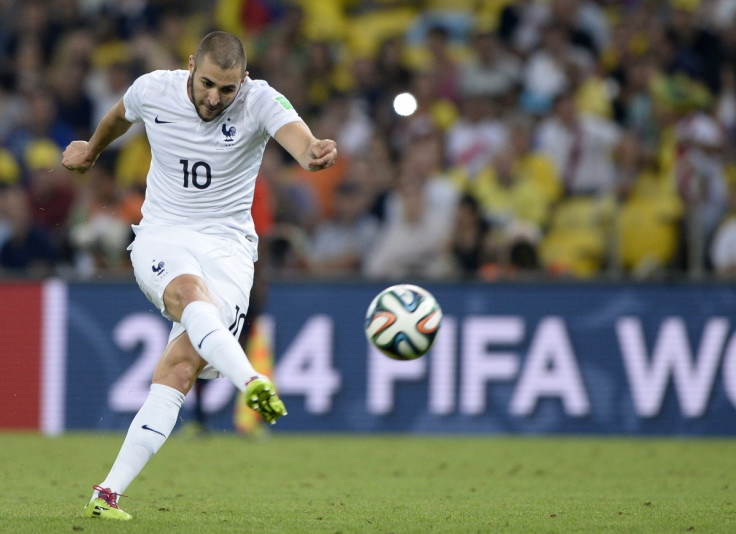 "He became friends with Rihanna at the World Cup and she promised to hook him up with producers and studio pals."
They added: "Rihanna became a football fan at the World Cup and got to know many players. She's happy to show Benzema's crew around and encourage their music."
The rumoured couple first met during the 2015 Fifa World Cup when Rihanna, 27, tweeted her commiserations to Benzema when France were knocked out of the tournament.
According to the publication, the striker is working with musician Rohff, with whom he is said to have recorded the single Fais-moi La Passe a few years ago.
In an interview with the Mail Online in 2013, Benzema admitted that he has a strong passion for music and even revealed he enjoys freestyling.
The footballer said: "Music is such a big part of my life – people think that I just like rap but I like a lot of older stuff that would probably shock people. I am not sure about my favourite song.
"My friend Rohff is a great freestyle rapper. I much prefer freestyle – it means you are just rapping about whatever is in your head."
The pair were seen dining out at Cuban restaurant Coppelia where they were joined by a group of friends. Earlier in the night, they were reportedly spotted partying at New York nightclub The Griffin.
Listen to Karim Benzema and Rohff's single Fais-moi La Passe: