Leonardo DiCaprio and Rihanna have been reportedly dating for a while and the the duo successfully managed to keep their alleged romance a secret...but all that has changed now!
The first ever images of DiCaprio and Rihanna together have leaked online and they are from her birthday party (20 February, 2015).
According to TMZ, sources who attended the birthday bash revealed that the two engaged in "plenty of public display of affection" and the singer was "following DiCaprio everywhere."
Check out the images below: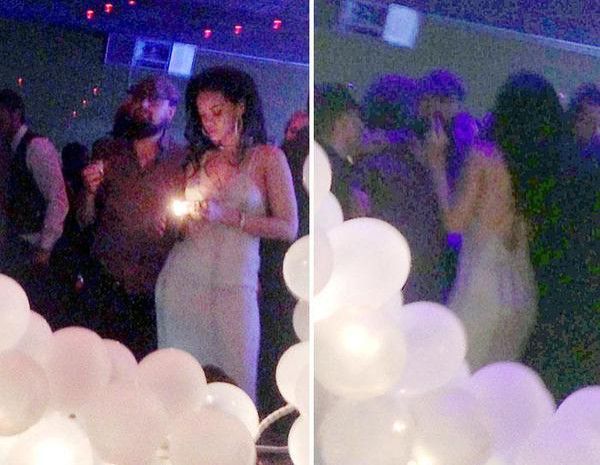 The stars have reportedly been seeing each other since January. However, Hollywood Life reports that they're just hooking up and not ready to settle down into a long-term commitment.
"Leo is as smooth as anyone can be, Rihanna knows that he will not pursue her and it's more of a thing where they have to be at the same place at the same time," a source told HL.