Is Rihanna's Stay Video a Desperate Cry for Help?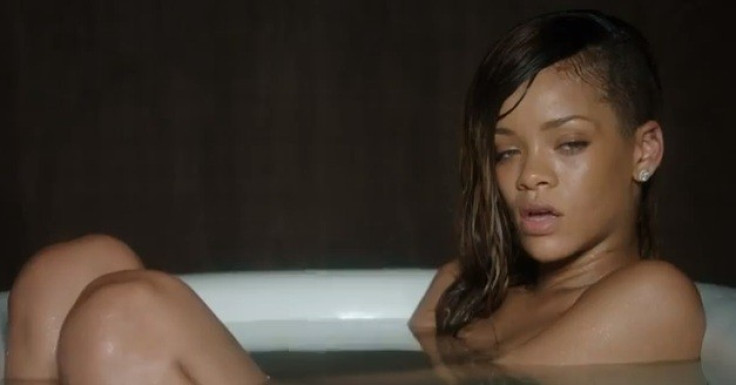 Rihanna's new video for her emotional charged single Stay has raised concerns over her mental health.
Fans have claimed that the visual, which shows the tearful 24-year-old singer getting into a bath, is a classic cry for help and reflects her troubled state of mind.
In the four-minute clip, the makeup-free star appears distraught and struggles to maintain her composure during the tear-jerking duet with Mikky Ekko. The last shot shows her crying and plunging her head a little deeper into the water.
The song, believed to be about her on-off relationship with Chris Brown, includes the lines: "Round and around and around and around we go/ Not really sure how to feel about it/ Something in the way you move, makes me feel like I can't live without you/ It takes me all the way/ I want you to stay."
Some fans claimed it was a disturbing reminder that the singer was on a path to destruction.
One fan said: "The crying solo in a bathtub... this looks like a cry for help. The ending looks like she just wants to drown herself. She cannot be happy with herself. All the millions in the world cannot buy happiness."
Another wrote: "She has to want to do better and pray for guidance for any change to take place."
© Copyright IBTimes 2023. All rights reserved.