Rihanna may have moved on with Drake but apparently she still has some lingering feelings left for her ex Chris Brown. According to a report in Hollywood Life, Rihanna was very "worried" and even texted Brown during his stand-off with police on 30 August.
A source told the publication, "Rihanna's nervous, scared and panicking over what's happening at Chris' house." The rapper's home was surrounded by police after he allegedly threatened model Baylee Curran with a gun.
The insider stated, "All she can think about is him and Royalty and hopes that Chris will get out of this situation. She's been texting him like crazy and he hasn't responded to one of her texts and that's making her extremely nervous. She needs him to text her and say something!"
Another source went on to claim that the Diamonds singer worries about her ex-boyfriend and his two-year-old daughter Royalty.
"Of course Rihanna is worried about Chris after hearing about the police being at his house," said the insider, and added, "She knows how hard he's been trying to be the best dad he can be to Royalty. This kind of drama doesn't make him look good. She's hoping it was all a big misunderstanding for Chris' sake."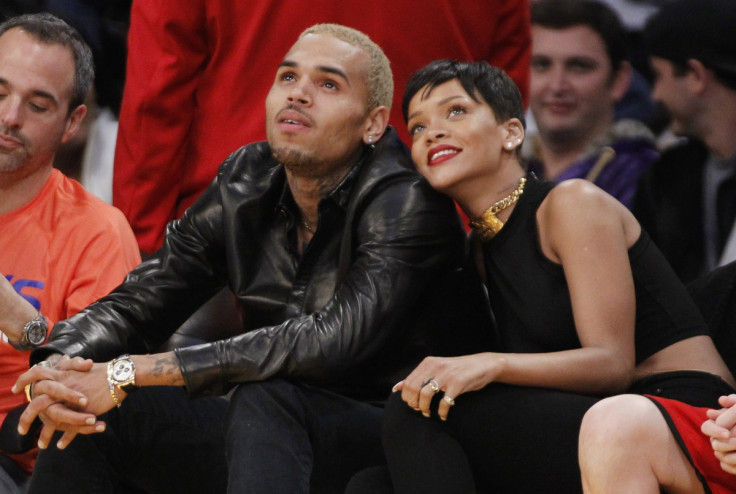 Earlier this morning, Brown was arrested on suspicion of assault with a deadly weapon following a stand-off with the Los Angeles Police Department. The 27-year-old singer allegedly pointed a gun at model Curran after she touched a piece of jewellery at his house and refused to leave. The LAPD surrounded the singer's house until he finally came out to talk and was later released on a $250,000 bail.
Rihanna and Chris Brown broke up in 2012 following a tumultuous on and off relationship for six years.