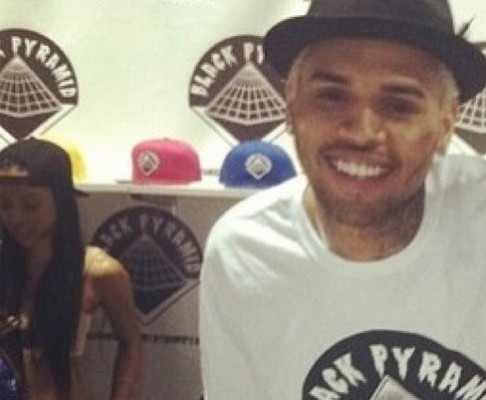 He appeared to confirm his reunion with Rihanna after spending Christmas Day with her cuddled up in the front row at a Los Angeles Lakers game, but now Chris Brown has reignited rumours that he is still seeing his ex-girlfriend, Karrueche Tran.
The 23-year-old R'n'B star was spotted driving to the Agenda Trade Show in Long Beach, California, with Tran in the passengers seat.
The duo, who split in 2012 because of Brown's friendship with Rihanna, were on their way to promote Brown's new Black Pyramid clothing line to potential buyers at the annual show.
Recent reports had suggested that aspiring model Tran had finally accepted Brown and Rihanna's relationship.
A source told Hollywoodlife.com: "If he's in love with the other girl, so be it. Kae isn't desperate at all. That's not how she rolls and that's not [a] good look for her or any woman, for that matter.
"[Brown] hooked her up with a lot and put her on the map with her fashions and for the most part he was honest and never lied. So for that, he ain't all that bad."
Brown spending time with Tran has added fuel to rumours that the love triangle is still just as complicated as ever.
Tran and the Turn It Up hitmaker reportedly plan to remain business partners despite their break-up. She will continue to assist him with his Symphonic Love Foundation and Black Pyramid line, while he helps promote her new clothing line, The Kill.