The US versions of The Ring horror story in two parts were hits back in 2002 and 2005, and Bryan Bertino's The Strangers was very popular too. But regardless of each of those movies' respective success, the fate of the sequels to each, The Strangers 2 and Rings, have been hanging in the balance for a while.
Speaking about the proposed follow-ups however, producer Roy Lee, known for his work on films such as The Grudge, The Departed and The Woman In Black, say that moves are being made to get them to the big screen. However, Rings is much closer to reaching its goal that The Strangers 2.
"We have a script that's fantastic," said Lee of The Strangers 2. "But they've had some financial difficulties so it's unclear as to whether or not they'll be able to finance the movie."
For those who can't remember, the 2008 original told the story of Kristen (Liv Tyler) and James (Scott Speedman), who travel to their family vacation home with the hope of relaxing for a few days. But their stay turns out to be anything but peaceful. First, a mysterious and dangerous woman arrives at the door while James is out on an errand. When he returns, he accidentally kills his friend Mike (Glenn Howerton), mistaking him for an intruder. And then real danger does show up – in the form of three masked torturers, leaving Kristen and James struggling for survival. A sequel is likely to adopt the same kind of format, focusing on the subjects of home intrusion, murder... and ever-so-creepy face masks.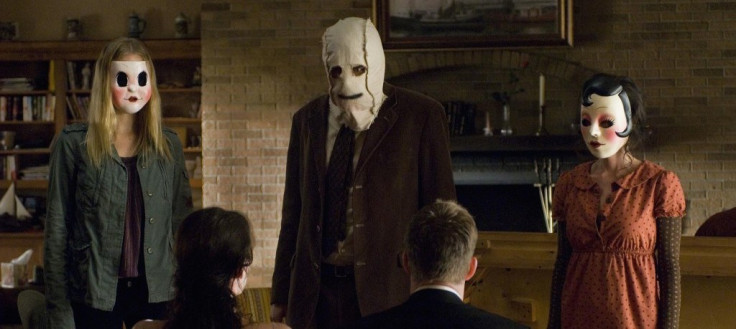 Rings looks more likely to reach cinemas, having already been filmed, however its release date keeps being pushed back. "I can't tease anything about it," Lee said of that instalment. "When you see the trailer, it will be a big surprise." If Lee is hinting about a trailer, it seems like a good sign that horror fans will eventually get to see the follow-up, but in the age of the DVD rather than its 'spooky' predecessor VHS, what will the storyline will be is a complete mystery.
The Strangers 2 and Rings aren't the only horror titles Lee recently discussed with Collider either. He also touched upon the long-gestating R-rated adaptation of Stephen King's novel It, which has had a turbulent time getting to screen so far. Beast Of No Nation's director Cary Fukunaga was originally signed on to helm the project, but later dropped out due to clashing with Warner Bros over the story. But now that Andres Muschietti (Mama) has gotten involved, Lee is hopeful that production will be under way soon.
"It will hopefully be shooting later this year," he told the entertainment website. "We just got the California tax credit. Gary Doberman wrote the most recent draft working with Andy (Muschetti), so it's being envisioned as two movies. It is very close to the source material in one way but very different if you look at it as a literary piece of work.
"We're taking it and making the movie from the point of view of the kids, and then making another movie from the point of view of the adults, that could potentially then be cut together like the novel. But it's gonna be a really fun way of making this movie."
For more entertainment news follow A-List on Twitter @Alistinsider