After a hugely damaging and high-profile doping scandal that has seen public confidence in athletics hit an all-time low, on Friday (17 June 2016) the International Association of Athletics Federations (IAAF) Council, chaired by newly underfire president Seb Coe, will crucially convene in Austrian capital Vienna to decide whether or not Russia's track and field team will be allowed to compete in this year's Olympic Games in Rio de Janeiro, Brazil.
The All-Russia Athletic Federation (ARAF) has been provisionally suspended from global competition since November 2015 after a damning report from an independent commission launched by the World Anti-Doping Agency (Wada) that followed an 11-month investigation and an initial documentary from German broadcasters ARD. Led by lawyer and former Wada chief Dick Pound, the first part of the investigation supported allegations of systemic, state-sponsored doping, recommended lifelong bans for a group of athletes and coaches in addition to claiming that the London games in 2012 had effectively been sabotaged by inaction.
Such an ugly saga has rarely disappeared from the headlines since, with January's second report stating that the IAAF could not have been unaware of doping in athletics and the "non-enforcement of anti-doping rules". The organisation was criticised for a lack of robust and rigorous action and an absence of political appetite to confront Russia, although Coe was backed as the right man to lead a new era.
Despite apologies and pleas that they be allowed to compete from the likes of Russian sports minister Vitaly Mutko, fresh claims over alleged doping at the Sochi 2014 Winter Olympics have caused further concern. The two-year ban handed to five-time Grand Slam champion Maria Sharapova by the International Tennis Federation after she tested positive for meldonium has done likewise.
The 29-year-old, who is appealing against what she has called an "unfairly harsh" suspension at the Court of Arbitration for Sport, claimed she had been taking the substance since 2006 after being prescribed it for health issues and was unaware that it had been added to Wada's list of banned substances in January this year.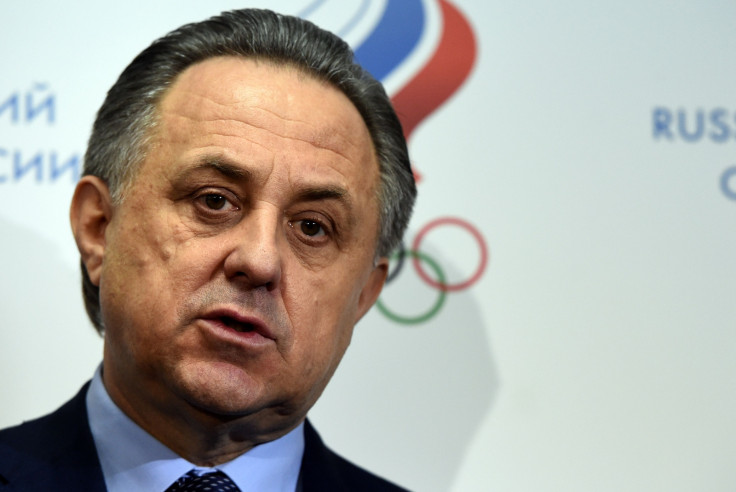 Some 22 Russian athletes have also tested positive in retests of samples from the 2008 and 2012 Olympics, although it was subsequently claimed that two had been cleared after negative B samples as Mutko called for the initial results to be declared invalid.
Hopes of reinstatement for Russia hinges on them fulfilling certain criteria that shows they have taken sufficient strides to alter that corrosive culture and instigate necessary reforms. A new 23-page update from Wada released yesterday on the status of their interim testing is unlikely to help matters, with the body suggesting that 736 requested tests between February 15 and May 29 were declined or cancelled.
The report also states: "One athlete used a container inserted inside her body (presumably containing clean urine). When she tried to use the container it leaked on to the floor and not into the collection vessel. The athlete threw the container into the trash which was retrieved by the DCO. The athlete also tried to bribe the DCO. Eventually the athlete provided a sample which subsequently returned an Adverse Analytical Finding (AAF)."
Some 111 whereabouts failures were also reported, along with 52 adverse analytical findings including 49 for meldonium, one for meldonium and tuaminoheptane, one for stanozolol, one for nandrolone and one refusal. General delays in competition testing and restricted access have been highlighted as obvious problems, including intimidation of doping-control officers when entering military cities and even threats of expulsion from the country by armed agents of the Federal Security Service. An IAAF anti-doping taskforce has also been visiting Russia in recent months in order to evaluate their progress ahead of Friday's ruling.
According to the BBC, even a refusal from the IAAF to end the ban might not stop Russian athletes from taking part in Rio's events. They claim that an unpopular compromise could be reached that would see the International Olympic Committee allow proven clean competitors to compete under the Russian flag with the ARAF still suspended.