Games History: The modern game of basketball, officially invented by Canadian Dr James Naismith in 1891 as an alternative to outdoor sports during the harsh winters in Massachusetts, made its Olympic bow with peach baskets at the 1904 Games held in St Louis. It was initially adopted as a demonstration sport, designed to afford it greater attention and featuring amateur, college, high school and elementary school teams hailing only from the US. Men officially resumed playing during the infamously duplicitous Nazi Olympics of 1936 in Berlin and women first competed 40 years later in Montreal.
Given their commitment to the sport and incredibly deep talent pool, the US are unsurprisingly the most successful nation in the history of Olympic basketball by far. They won every gold medal available in the men's event before finally being toppled in a hugely controversial defeat to the Soviet Union in Munich in 1972.
They soon got back to winning ways and have won seven more titles since then, with only Yugoslavia, who benefited from the boycott of 1980, the Soviets and most recently Argentina able to temporarily halt their dominance. America's women have also won seven of 10 gold medals on offer since their debut.
National Basketball Association (NBA) players were first allowed to compete in the 1992 Olympics in Barcelona, where the late Chuck Daly assembled one of the greatest and most dominant teams in sporting history. A truly star-studded squad – labelled the "Dream Team" – littered with big names such as Michael Jordan, Magic Johnson, Larry Bird, Scottie Pippen, Karl Malone, John Stockton, David Robinson, Patrick Ewing, Charles Barkley and Clyde Drexler brushed aside their vastly inferior opponents by an average of 44 points en route to defeating Croatia in the final.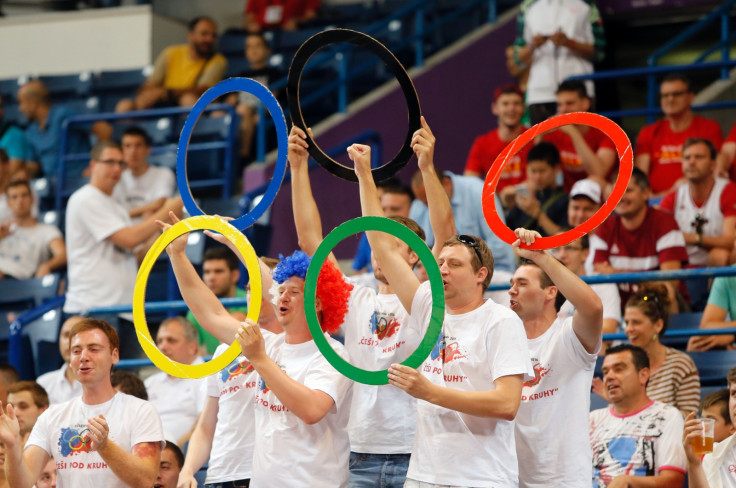 Rules: Olympic competition falls under the jurisdiction of the International Basketball Federation (FIBA), meaning that there are, as expert Charlie Zegers notes, several notable differences with how the game generally functions in the NBA. The four quarters are 120 seconds shorter at 10 minutes each, with the same five-minute overtime period enforced if the scores are still level at the final buzzer. The three-point line, from which shooters can earn an additional point, is also much closer to the 45cm hoop at 20 feet, and there are no strict rules on zone defences, goaltending or offensive basket interference. Timeouts are less frequent, more rigidly structured and can only be called by coaches.
Format: In both the men's and women's events, 12 teams are split into two groups of six. The top four from each side then advance through to the quarter-finals, with the winners of each group facing the corresponding fourth-place team and the runners-up meeting those who finished third. As you might expect, four then make the semis and two go on to contest the gold medal match. The two losing semi-finalists compete for bronze in a separate contest.
For the men, the reigning world and Olympic champions USA are in Group A alongside the 2015 FIBA Americas Championship winners Venezuela. The respective champions from Asia and Oceania, China and Australia are also present. Brazil were granted automatic qualification and will face Argentina, European title-holders Spain, beaten finalists Lithuania and AfroBasket winners Nigeria. There are three remaining qualifying slots set to be decided soon at events in Serbia, the Philippines and Italy. In the women's draw, Group A consists of France, Japan, Brazil, Australia, Belarus and Turkey. Group B will be contested between Canada, Spain, the USA, Senegal, Serbia and China.
Number of Events: Two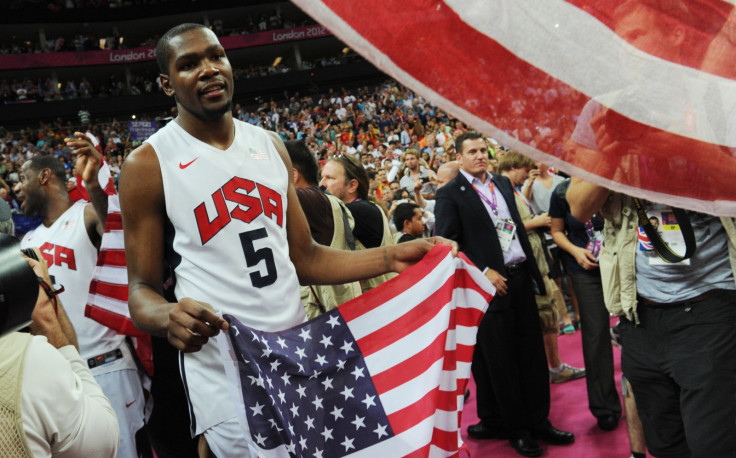 Athlete to watch: Kevin Durant (United States) – With Golden State Warriors phenom Steph Curry and decorated superstar LeBron James both sitting this one out after a gruelling duel in the NBA finals, Durant will spearhead the USA's quest for a staggering 14th gold medal. The former MVP, multiple scoring champion and seven-time All-Star has certainly divided opinion with his recent free agent decision to leave Oklahoma City and Russell Westbrook for the sunny climes of Oakland, dramatically improving a stellar team that have already broken multiple league records in their pursuit of greatness. Many have labelled the controversial defection as merely a shortcut to a championship.
Along with New York Knicks star Carmelo Anthony, the incredibly versatile 27-year-old small forward is one of only two players remaining from Mike Krzyzewski's side that triumphed four years ago. He led all scorers at London 2012, averaging 19.5 points per game. Few would bet against the Americans from achieving yet more success in their final major competition before San Antonio Spurs stalwart Gregg Popovich takes the coaching reins next year.
Venue: Carioca Arena 1 – This plush 33m tall, 16,000-capacity arena was the first of eight new venues specifically constructed for the Olympics to be unveiled at the turn of the year. Situated in the Barra Olympic Park in the picturesque western community of Barra da Tijuca, after Rio 2016 it will form part of a new Olympic Training Centre to "provide top-level facilities for sports including tennis, wrestling, weightlifting, badminton, fencing, taekwondo, judo and athletics, as well as being available for the school children and social projects".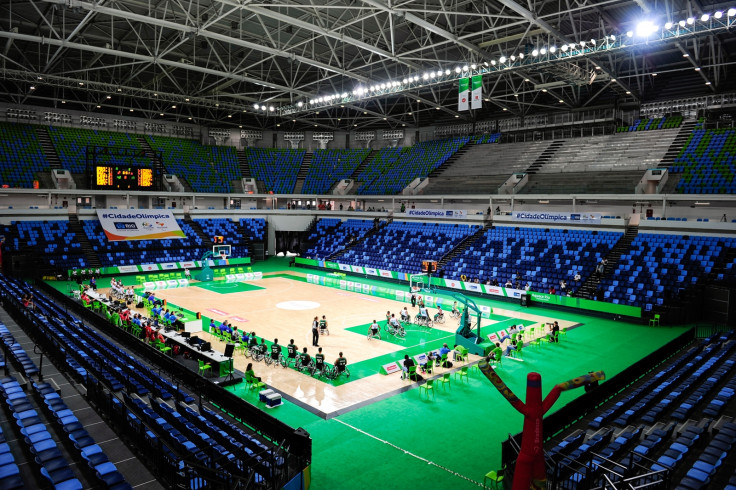 Women's group stage matches will be held at the new Youth Arena in Deodoro, which seats 5,000 and is also being used for fencing matches in the modern pentathlon.
Schedule
6-14 August: Women's group phase matches
6-15 August: Men's group phase matches
Tuesday 16 August: Women's quarter-finals
Wednesday 17 August: Men's quarter-finals
Thursday 18 August: Women's semi-finals
Friday 19 August: Men's semi-finals
Saturday 20 August: Women's gold and bronze medal matches
Sunday 21 August: Men's gold and bronze medal matches