Rio Carnival 2013: Photos of Last Day of Celebrations with 'Blocos' and Samba Dancers
The last of the Rio Carnival 2013 was all about the blocos (street troupes), as the famous samba schools wound up their parades.
Following Fat Tuesday, the task of drawing people to the streets and keeping the party going fell to the street groups, as the final day of the world's largest carnival - Ash Wednesday - heralded the slow return to a normalcy; one made all the more difficult by the fact the season of Lent now begins.
The good news though is that the fun is still not over. The 2013 Samba Schools Championships have yet to conclude. Judges are expected to announce the winners on Wednesday and knowing the passion that is the Rio Carnival 2013, expect a party to celebrate the end of the party.
The winning samba school will take to the parade ground on Saturday, in all their splendour, for a victory lap, complete with fireworks.
Meanwhile, more than 100 blocos prepared for the final day of Rio Carnival celebrations, with an audience of more than 400,000 watching, according to Hispanically Speaking News.
The last day marked a wild celebration with music and colour and drum queens were as full of energy and carnival spirit at the end of the Rio Carnival 2013 as they were at the start. They had good reason to be - they were competing for the title of Queen of the Carnival - a title that goes to the most beautiful and appealing dancer.
Check out photographs of the final day of the Rio Carnival 2013, as hundreds of people dance to the beats of samba music and majestic floats packed parade through the streets...
Read: Rio Carnival 2013: Brazil Erupts in Colourful and Glamorous Parade and Costumes [PHOTOS]
Read: Rio de Janeiro Carnival 2013: 'Clown Doctors' Cheer Patients during Pre-Carnival Festivities [PHOTOS]
Read: Rio Carnival 2013: Happy King Momo and Stunning Samba Dancers in Rio de Janiero [SLIDESHOW]
Read: Rio Carnival 2013: Topless Femen Activists Protest at Rio de Janeiro International Airport against Sex Tourism [PHOTOS]
Read: Rio Carnival 2013: Feathers, Floats and Beautiful Bodies [SLIDESHOW]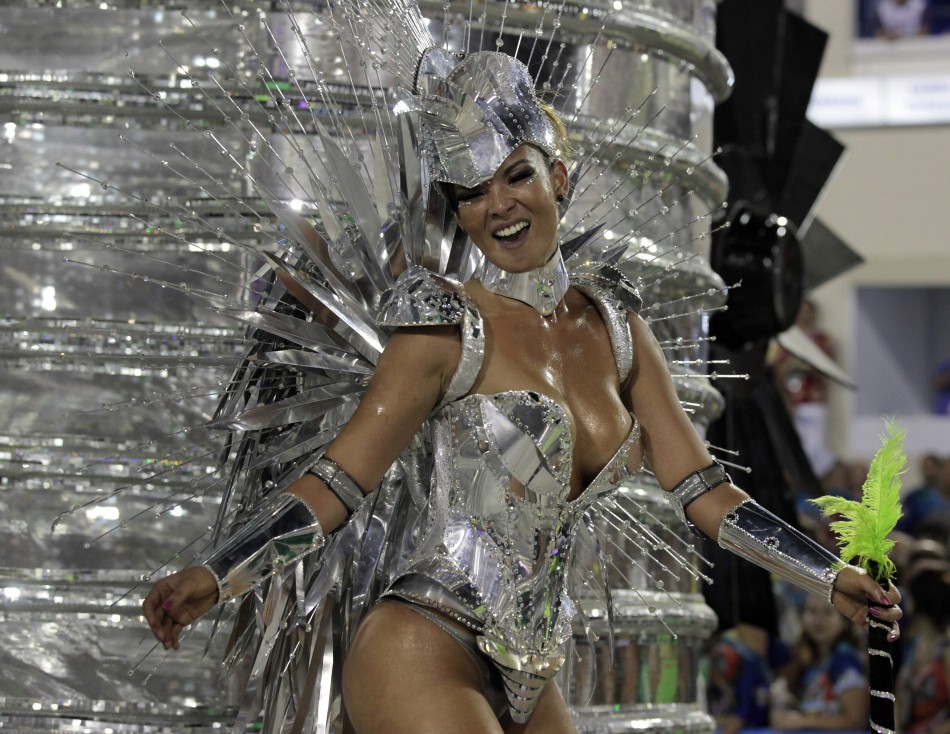 © Copyright IBTimes 2023. All rights reserved.