Rio Ferdinand faces mammoth task in proving boxing dream isn't another PR stunt damaging the sport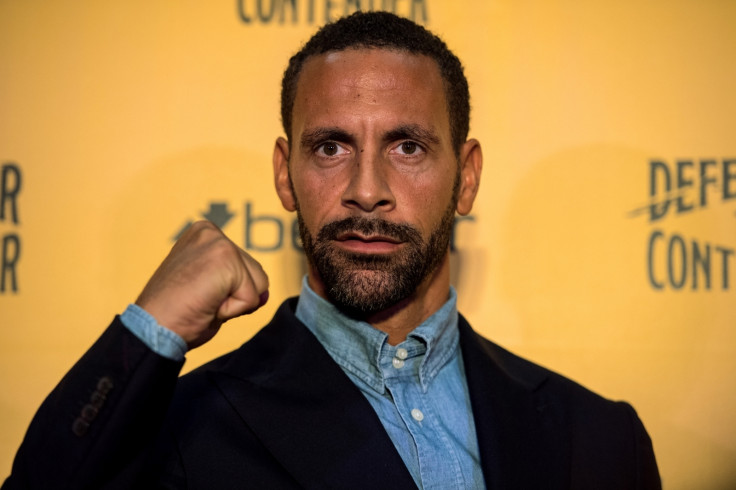 KEY POINTS
The 38-year-old says he wants to become a world champion inside the squared circle.
But at 38, his real motives behind the move have inevitably been questioned.
Rio Ferdinand has always divided opinion, a love-him-or-hate-him type footballer. The three Uniteds, West Ham, Leeds and Manchester, the main clubs of his playing career, were exactly those sort of teams.
When he moved from Leeds to Manchester he became the most expensive defender in the world at the time. He was good, but was he that good? The route along the M62 is also one of the most contentious in football and the players who tread it are never forgiven by those they leave.
When he was banned for eight months after failing to take a drug test the game was again split: was he harshly treated or did he get what he deserved? Although he passed a drugs test the following day, there were those who would talk of no smoke without fire. At the very least, going shopping instead of giving samples led to accusations ranging from ignorance to arrogance.
He was an outspoken critic of the football authorities' failings in properly combating racism, an issue which came to a particularly personal point when his England centre back partner, John Terry, was accused of racially abusing Ferdinand's brother, Anton. Chelsea skipper Terry was found not guilty in court, but guilty by The Football Association. England's best central defensive pairing was broken whatever the rights and wrongs of the case.
Now, two years after retiring from the game, Ferdinand is back in the limelight and sparking debate, this time with the announcement that he is to launch a new career. As a boxer.
At the age of 38, the much-decorated footballer is to step into one of the most physically demanding and damaging of sports. As part of a project called Defender To Contender, Ferdinand will aim to gain a license from the British Boxing Board of Control (BBBofC) before competing for a title.
Critics and plaudits immediately poured out. T'was ever thus in the world of Rio Ferdinand.
After a stint as a distinctly average TV pundit, this move puts Ferdinand back centre stage, a place he likes to be. Ferdinand has always had a flair for self-publicity, not least in the manner in which he was one of the earliest sportsmen to realise the powerful potential of Twitter.
His almost ten million followers allow him to talk directly to fans and avoid the media filters which he may not always have felt were on his side. That he could post his thoughts direct to the world has also been his undoing at times, not least when he insulted Ashley Cole during the Terry affair.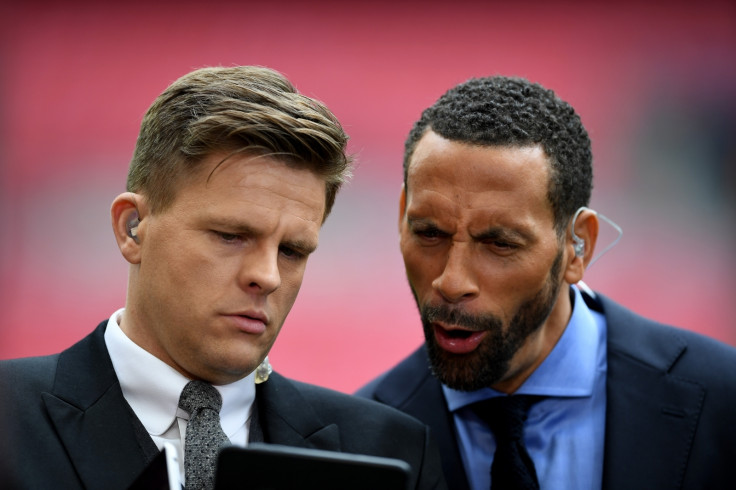 Ferdinand so nearly resurrected himself in the court of public opinion with a BBC documentary about his wife's tragically early death and the difficulties of bringing up his young children. In Rio Ferdinand: Being Mum and Dad, he was disarmingly frank and open about the trials and tribulations of trying to be a good parent alone. Many were moved to tears.
But now the critics return. Why start such a difficult enterprise at an age when anyone sensible is getting out of the fight game – although, of course, many boxers refuse to take proper heed to the ravages of time? The most obvious criticism is that it is just a publicity stunt, no matter what Ferdinand might claim.
Ferdinand is not alone among aging stars in thinking that a late career change to boxing is a good route back into the big time.
For former England and Lancashire cricketer Andrew Flintoff it was for a TV show, cashing in on the national treasure status acquired when winning back the Ashes in 2005. His one-fight boxing career came two years after retiring from the sport in which he excelled and at the behest of Sky TV. It filled up some airtime and gave Freddie the opportunity to prove he was a tough old boot and willing to work hard to learn a profession.
For Conor McGregor it wasn't a huge leap from mixed martial arts to boxing but he was definitely in it for the money: a very large amount of it for fighting a boxer well-past-his-prime in Floyd Mayweather Jr.
Actor Mickey Rourke suddenly decided he wanted to become a boxer while he was still ascending the stairs to Hollywood icon status. In true thespian style the former amateur boxer declared he "had to go back to boxing... [because he] was self-destructing ... [and] had no respect for [himself as] an actor". While his boxing career amounted to little, he had at least shown a lifelong interest in competing in the ring.
At the launch of his new adventure, Ferdinand said that he missed the thrill of competition. He added that boxing will help channel the anger he still feels over the death of wife Rebecca Ellison two years ago.
It would be hard to deny that such emotions exist. But there must be plenty of ways to achieve these things without the likely physical damage of such a brutal sport.
That the enterprise is underwritten and promoted by a betting firm might be a better guide to why it is really happening. The gambling industry has an endless thirst for promotion and profits and Betfair knows that it will get its money's worth out of such a high profile exercise.
That the betting company will be intertwined through the project was clear from Ferdinand's comments at the launch: "Boxing is an amazing sport for the mind and the body...It's a challenge I'm not taking lightly, clearly not everyone can become a professional boxer, but with the team of experts Betfair are putting together and the drive I have to succeed, anything is possible."
To be one of the best at any sport would be achievement for most people. Ferdinand won six Premier League titles and 81 caps for his country. That he will become a champion at another is a very long shot. Ferdinand should be careful that this exercise doesn't tarnish his reputation and leave him with a legacy of misjudgement and foolhardiness. The calibre of his eventual opponent(s) in the ring may well decide that.
© Copyright IBTimes 2023. All rights reserved.