Why Floyd Mayweather Jr vs Conor McGregor – live! is all about the money
UFC wants the respect of boxing, but its fighters want the PPV revenue and global recognition.
It will possibly be the richest fight in history. It may be the truly spectacular event that its promoters promise or it could be a disappointing farce. Whether it will become an epic for the ages or one of those curios that is long remembered or soon forgotten, only time will tell.
Floyd Mayweather Jr versus Conor McGregor: Boxing's all-time great, unbeaten, five-division world champion Mayweather versus mixed martial arts' biggest star and Ultimate Fighting Championship lightweight champion McGregor. The best in two different but vaguely similar sports will face each other in Las Vegas this weekend.
More than just a fight between prizefighters this is a competition between their sports: the ancient art of boxing versus mixed martial arts, an amalgamation of Brazilian jiu-jitsu, Sambo, wrestling, Muay Thai, karate, judo, and pretty much any other technique a fighter may wish to utilise.
While boxing can be a brutal sport it has very strict rules and point scoring systems. MMA was initially promoted by the $4bn UFC organization with the tagline "There are no rules!" It does in fact have some basic regulations, although these can be basically summed up as: no biting and no eye-gouging.
Were the two fighters to compete against each other using their own sport's rules, it would be hard to see how a boxer could defeat someone who can employ pretty much any violent tactic they feel like. So, this clash of the codes is a boxing match. This gives Mayweather a very distinct advantage, as a long time expert in the ways of his sport.
While Mayweather is undoubtedly one of boxing's all-time greats, he is very far from being one of its most loved stars, not least because his expertise in the sport has made him invincible but not exciting. He knows how to score points with the judges and avoid being hit. But he is not a big puncher and rarely knocks out his opponents, preferring instead to outbox them and avoid anything too risky.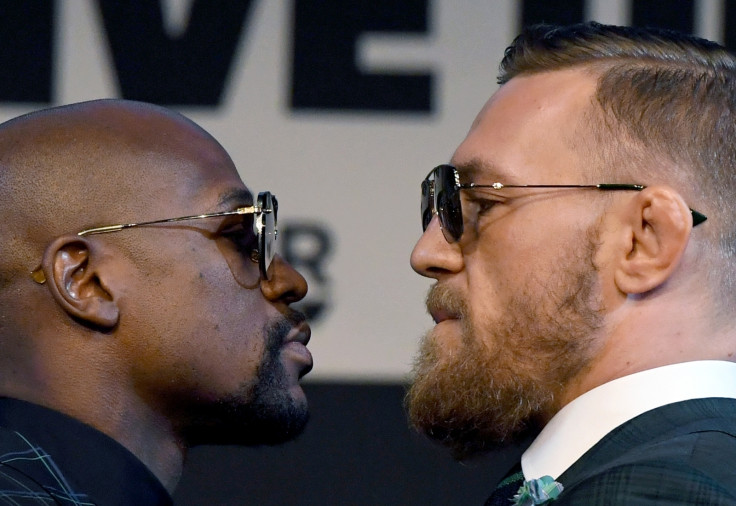 The American retired two years ago with a professional boxing record of 49 wins and no defeats, including a 26-0 record in title fights. It was an incredible achievement but his legacy is thin and tarnished.
Not only did Mayweather spend much of his career avoiding punches rather than making them, but he also steered clear of fighting against the other greatest boxer of his generation. All the great boxers have fights and opponents that helped define them (think of Muhammad Ali vs Joe Frazier or Marvin Hagler vs Thomas Hearns).
Mayweather's career was partially defined by his long avoidance of a bout against Manny Pacquiao. When the Fight of the Century did finally happen it was so long after their respective peaks, when Mayweather was certain he could beat his Phillipino rival, that it was inevitably a disappointment.
So while Mayweather's boxing is admired by the sport's cognoscenti, he is rarely loved. His personality outside the ring is an even bigger stain: over the course of a decade he was arrested, charged and sentenced for a string of violent incidents involving women, culminating in a 90-day jail term for domestic abuse against his former girlfriend.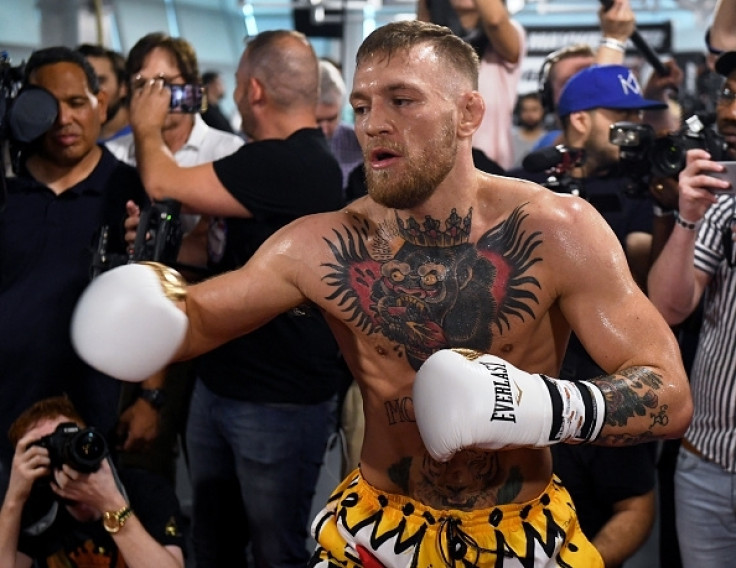 The Michigan-born fighter showed an awareness of his sport's legacies and traditions when he retired with his 49-0 record, equalling but not overtaking the legendary Rocky Marciano. But, when it came down to it, the greatest defensive boxer of all time was always more interested in the lucre, a fact he boasted about with his self-proclaimed nickname of 'Money'.
He was a businessman as much as a boxer, leading the self-styled The Money Team to more than a billion dollars revenue through his career, most of it via the incredibly lucrative surge in Pay Per View boxing.
So, Mayweather, who retired in 2015, was too cool, too calculating, too risk-averse to be much-loved. His incredible technique and percentage play allowed him to accumulate a record-making history and a lot of money. But he is risking a lot by making a step into the unknown and climbing into the ring against a man who has never before boxed professionally.
So, what is in it for McGregor? Well, money to be sure. Fans in the UK will be paying Sky TV £20 each for the privilege of watching this unprecedented bout. But fans in the US will be paying an incredible $90 each to watch. McGregor claims that he and Mayweather will make $100m each from the fight.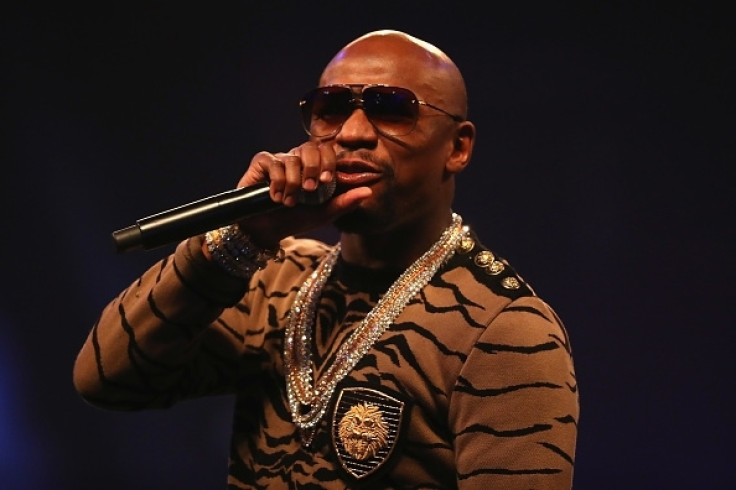 UFC, like boxing, has seen a massive surge in wealth via pay-per-view. McGregor is UFC's most bankable star, having launched himself into the sport's stratosphere when he ended José Aldo's decade-long unbeaten record with a 13-second knock out.
But UFC does not have boxing's history or respect. What McGregor – and UFC – crave is legitimacy. It is still treated as an outsider, a flashier version of bare-knuckle fighting, a more violent relation of professional wrestling. Mixed martial arts have been ignored by the mainstream media and its reliance on PPV audiences making it a sport for the committed hardcore and most definitely not for the fainthearted.
McGregor has been militating for this fight for a long time, taunting Mayweather on a regular basis saying he would "kill" the boxer in "30 seconds or less" if the two ever got into the Octagon together. "It would take me less than 30 seconds to wrap around him like a boa constrictor and strangle him." This move, however, would certainly be illegal should he try it on Saturday.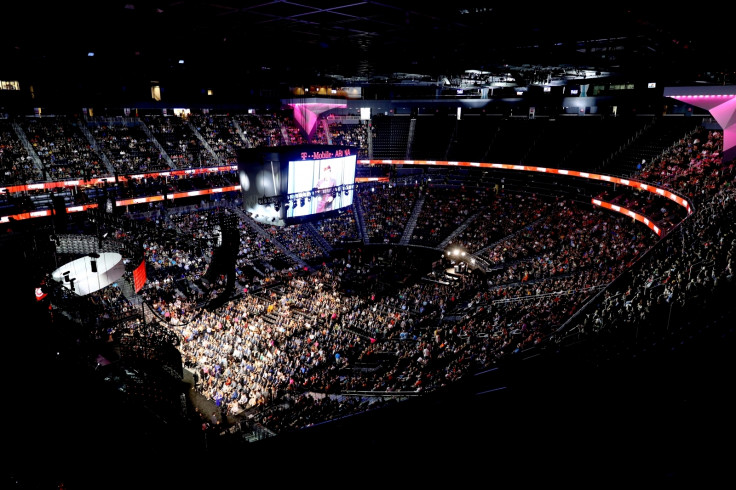 When this most unlikely event finally happens, will you be watching? Will you fork out the PPV cash? Or will you be searching for free access? How many weblinks promising a free live stream will you click on? Will you go to a pub? A friend's house? Will you settle for following by other means? Or will you happily go to be bed and find out the result in the morning?
UFC craves attention and respect from the sporting world. Should McGregor upset the odds and beat Mayweather it may well garner some of the appreciation it has thus far failed to find.
UFC's biggest stars are predicting a knock out by McGregor with a clear subtext that this would prove that MMA fighters are tougher and harder than boxers. But while the sports and the stars want respect, will this farrago provide that? What it will produce is a lot of money and that's what this fight is actually about.
© Copyright IBTimes 2023. All rights reserved.