Britain's Riots Could be Repeated, Warns Archbishop of Canterbury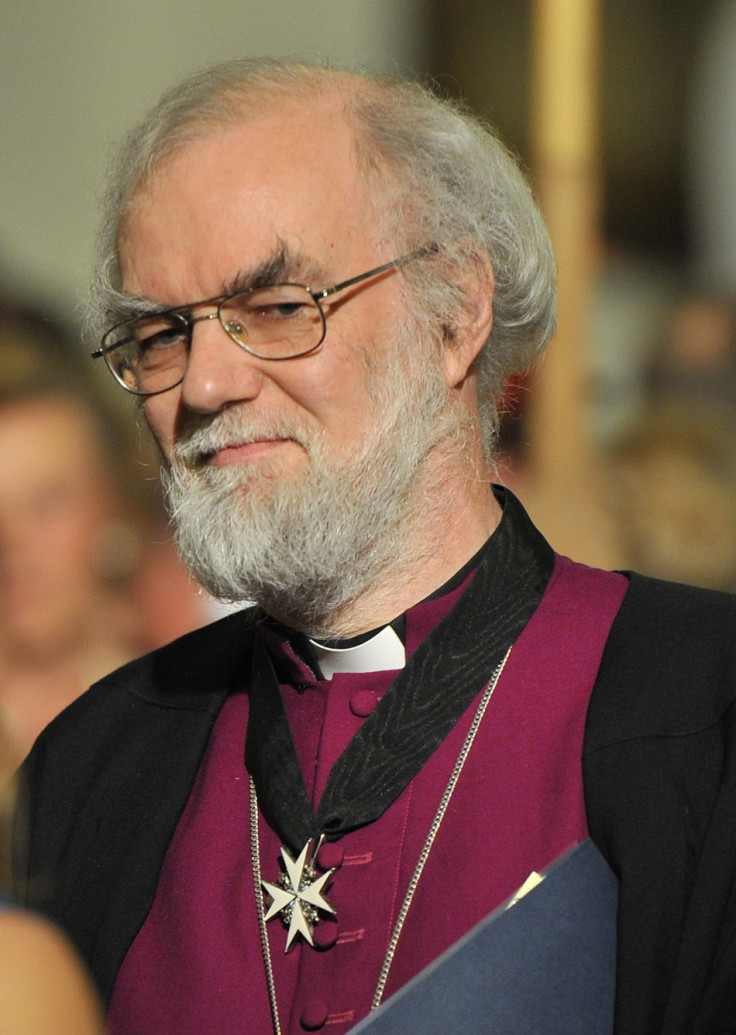 The Archbishop of Canterbury has warned that England risks a repeat of the August riots that spread across the country unless the government and civil society do more to "rescue those who think they have nothing to lose."
In an opinion piece published in The Guardian, Dr Rowan Williams, spirirtual head of the Church of England and the Anglican Communion, linked the disorders to the "massive economic hopelessness" and record levels of youth unemployment.
Williams has also warned of "more outbreaks of futile anarchy," and called for renewed efforts to reach out to alienated youth during what he described as the "unavoidable austerity ahead."
"It isn't surprising if we see volatile, chaotic and rootless young people letting off their frustration in the kind of destructive frenzy we witnessed in August," Williams wrote, commenting on the findings of the Guardian and a London School of Economics study based on interviews with 270 rioters.
The "Reading of the Riots" study noted that a large number of people, when asked about their involvement, said such riots would be repeated and one in three expected that they would take part in any future disturbance.
According to the study, 81 percent believed the riots would happen again. Two-thirds of the 270 people who were interviewed predicted that there would be more riots in the next two years.
The survey found that rioters were mainly from the country's most deprived areas. Many respondents expressed concern about falling living standards and growing unemployment due to the worsening economic climate.
The archbishop said that he felt sad after reading about the response of the rioters. He wrote in the newspaper: "Too many of these young people assume they are not going to have any ordinary, human, respectful relationships with adults - especially those in authority, the police above all. Too many of them inhabit a world in which the obsession with 'good' clothes and accessories - against a backdrop of economic insecurity or simple privation - creates a feverish atmosphere where status falls and rises as suddenly and destructively as a currency market."
"The big question that 'Reading the Riots' leaves us with is whether, in our current fretful state, with unavoidable austerity ahead, we have the energy to invest what's needed in family and neighbourhood and school to rescue those who think they have nothing to lose."
"We have to persuade them, simply, that we as government and civil society alike will be putting some intelligence and skill into giving them the stake they do not have. Without this, we shall face more outbreaks of futile anarchy, in which we shall all, young and old, be the losers."
The appeal from Williams, who is one of the most influential religious leaders in England, comes after Chancellor George Osborne lowered economic growth forecasts and said austerity measures would continue till 2017 in his mini budget statement on Nov. 2.
The survey showed 59 percent of the rioters were unemployed even though they were of working age.
According to the Guardian, the independent panel set up by Prime Minister David Cameron to take evidence from victims of the riots concluded last week that poverty was an important factor.
The panel found that more than 50 percent of the people who appeared in riots-related court proceedings had come from the most deprived 20 percent of areas of the UK.
Williams called for a restorative rather than a punitive approach toward those responsible for the looting and rioting.
"Demonising volatile and destructive young people doesn't help; criminalising them wholesale reinforces the problem."
"Of course crime needs punishment and the limits of acceptable behaviour have to be set. The youth justice system has a good record in restorative justice methods that bring people up sharp against the human consequences of what they have done. We have the tools for something other than vindictive or exemplary penalties."
"We may well wince when some describe how the riots brought them a feeling of intense joy, liberation, power. But we have to go on to ask what kind of life it is in which your emotional highs come from watching a shop being torched or a policeman being hit by a brick," he writes.
Meanwhile, Police Minister Nick Herbert rejected certain findings of the study which claimed that some of the young rioters had hostile experiences at the hands of officers on a regular basis. Herbert, while speaking on BBC's "Newsnight," also pointed out that two-thirds of those interviewed said they had been cautioned by police or convicted of an offence in the past.
© Copyright IBTimes 2023. All rights reserved.