Greek News Station Broadcasts Pornographic Film in Riot Report [VIDEO]
Scenes from an adult movie accidentally shown during news bulletin on Greece's ET3 News bulletin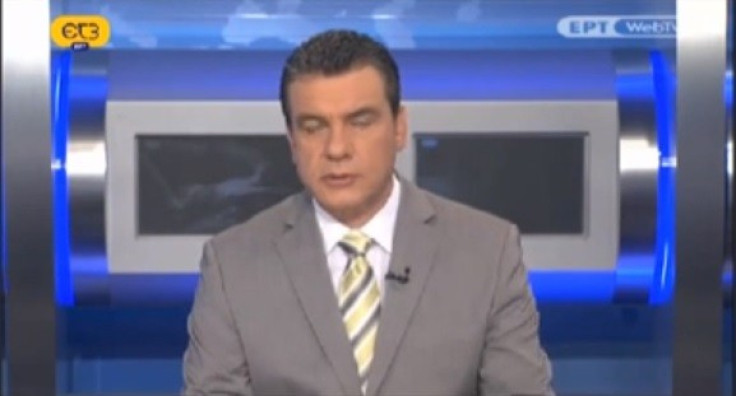 A TV station in Greece stunned viewers after it accidentally aired a scene from a pornographic movie during an evening news bulletin.
Viewers tuning into state-run ET3 News got more than they bargained for when a racy sex scene popped up on their screens.
In a 30-second clip of the incident posted on YouTube, a female presenter relayed details of the country's latest unrest before a male presenter takes over.
As he delivers an update, a naked woman can be seen on a screen in the background.
The unsuspecting presenter continues to present the news while a clearly visible graphic sex scene plays out on a monitor behind him.
The gaffe has gone viral online. One viewer quipped: "LMAO!! I think I should watch more Greek news."
"I expect those responsible will bend over backwards to apologise," another wrote.
According to reports, the sex scene was from a film which was being shown on sister channel ET1 at the same time.
© Copyright IBTimes 2023. All rights reserved.