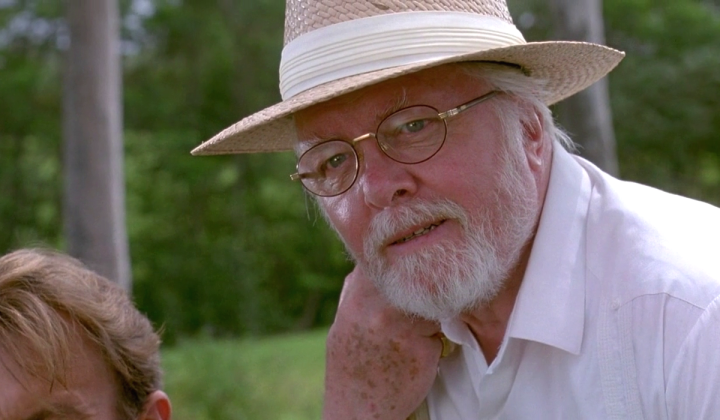 Jurassic World director Colin Trevorrow has revealed a new picture from the set of his Jurassic Park sequel in tribute to actor Richard Attenborough, who died at the age of 90 on Sunday.
The picture shows a statue of Attenborough's character John Hammond, whom he played in the 1993 original and 1997 sequel The Lost World.
Hammond is the eccentric billionaire owner and founder of genetics company InGen who dreamt up the idea of bringing dinosaurs back to life and putting them in a theme park. Obviously his first attempt failed spectacularly, but Jurassic World will see his dream realised.
Jurassic World will take place in a fully operational dinosaur theme park which has been up and running for some time. Somewhere in that park stands the statue above, overlooking his vision brought to vivid life.
Trevorrow tweeted the image last night with a simple message: "In Memoriam".
Jurassic World is a soft-reboot of a franchise which last entered cinemas with 2001's Jurassic Park III. It will feature only one returning character in the form of geneticist Dr Henry Wu, with actor BD Wong back in the role he first took twenty one years ago.
New actors to the series include Chris Pratt, Bryce Dallas-Howard, Nick Robinson, Omar Sy, Irrfan Khan and Jake Johnson.
Jurassic World will be released on 12 June 2015.