Rise of the machine: How automation is redefining work and real estate
Landmark properties are already maximising opportunities afforded by intelligent automation.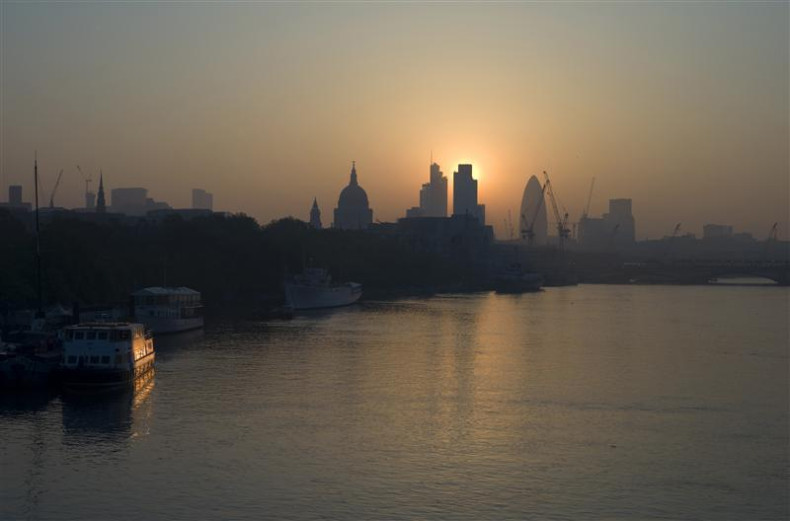 Automation is here to stay. The rise of the machine has proved a constant since the Industrial Revolution. However, acceleration in the pace of change at present is primarily down to digitisation, the 21st-century's phenomenon.
It is hard to believe Apple first launched the iPhone only 10 years ago, but digital mobile devices now proliferate in our personal lives and the technology is fast becoming ubiquitous. Much of the associated smart and intelligent infrastructure being developed is built upon an emerging ecosystem of sensors, with connectivity increasing at a rapid pace.
The Internet of Things (IoT) is effectively already here, with Gartner estimating 5.5m new things got connected every day last year.
The forecast date for the landmark total of 1trn sensors active worldwide has now been brought forward from 2030 to 2025. To put that number in perspective, this will mean over 120 sensors for every human on the planet.
This connectivity boom underpins surging automation and the change is already being felt, both at home – with the likes of Amazon and Google launching smart assistants based on artificial intelligence (AI) – and on the street with 'driverless' cars no longer the stuff of science fiction. It is at work, though, that automation is really revolutionising matters – redefining roles, business processes and corporate real estate (CRE) needs.
Not surprisingly, intelligent automation – the combination of artificial intelligence and automation – is one of the top 10 global trends identified by JLL for CRE in 2017. Furthermore, a number of the other trends can be seen to be directly interrelated: Agility will drive performance by adopting flexible workspace; with algorithmic business increasing incorporation of advanced analytics and AI.
The boardroom is already alive to the automation trend: according to KPMG, 85% of chief executive officers are considering integration of automated processes over the next three years. Indeed, Infosys estimates 3 out of 4 (76%) senior decision-makers see AI as fundamental to strategic success. Whilst rising automation appears inevitable, though, its precise effect on jobs is less certain.
The question is not whether the job market will be transformed by automation, but rather how. Robotics and automation are already taking over responsibility for repetitive and risky manual tasks, driving performance, efficiency and safety. Some of these are described as the '3D – dull, dirty and dangerous' jobs, potentially demeaning to human workers.
In many cases, though, job replacement is expected to be more partial than complete – boosting productivity and simultaneously freeing people up to undertake more creative and strategic tasks, so enhancing job satisfaction and workplace wellbeing.
So, whilst the trend is agreed, the numbers are disputed. By 2019, PwC predicts 25% of tasks across every job category will be automated. The Oxford Martin School goes so far as to suggest almost half of jobs done today in the US alone (47%) could potentially be automated over the next two decades. Forecasts for fully automated jobs, though, typically fall into single figures, with WEF predicting some 60% of jobs have scope for at least 30% automation.
Instances of job losses through automation in industrial and manufacturing sectors are making the news. The recent story of a factory in China replacing 90% of workers with robots and seeing a 250% leap in productivity is typical. However, white-collar roles in financial markets are also facing the axe.
Wall Street firms have been busy automating, steadily replacing human traders with algorithms and cutting around 1 in 3 jobs between 2000 and 2013, despite transaction volumes going up. A major Dutch bank is replacing nearly 6,000 people with machines, in a move costing $2bn (£1.61bn), but saving $1bn a year.
The organisation reorganised
For CRE, the real revolution in automation is in the utilisation of the workspace.
Automating repetitive, simple tasks in business processes will help increase speed, precision and cost efficiency. From a real estate perspective, this means that the organisation will be reorganised.
The work that companies do and the way they do it is changing. As the more process-driven elements of work fall into AI, the use of freelancers, consultants and contingent workers sourced via virtual marketplaces is becoming increasingly common too. This means that the companies of the future will be leaner and more dispersed allowing their employees to focus more narrowly on value creation.
Therefore, developing talent strategies to attract and retain the right kinds of employee is essential. There are two generations of talent that firms particularly need to get to grips with to successfully navigate the changes taking place: digital natives and digital dependents. These groups have the digital skills and understanding of technology that companies need to transform their businesses.
Landmark properties already maximising opportunities afforded by intelligent automation include: Intel's new IoT-driven development in Israel, involving facial-recognition software and machine learning; plus, the real-time occupancy tracking and open-plan vertical-city versatility of Majunga Tower, Paris.
Automation is even affecting life here at my employers JLL, following our global agreement with Leverton to automate lease management. Machine and deep learning technology mean clients benefit from optimised data management, reduced operational risk and a more robust audit trail.
Should we be worried? Not yet, but almost no sector can remain immune to the rise of the machine. For CRE, the clever play is to work with automation, not against it.
---
Tom Carroll is Head of EMEA corporate research at real estate specialists Jones Lang LaSalle. He has international experience working across a range of industries, with JLL clients such as AstraZeneca, Barclays, UBS, JP Morgan, SAP, Adidas, Volvo, GM, ExxonMobil, GSK, Pfizer, P&G, Sanofi and many others. Tom appears regularly in the media and is responsible for managing a programme of research covering corporate real estate, location and workplace trends.
---