Automation industry on the side of angels says Honeywell executive Vimal Kapur
Kapur, boss of Honeywell's process solutions division, tells IBTimes UK his outfit eliminates waste, not jobs.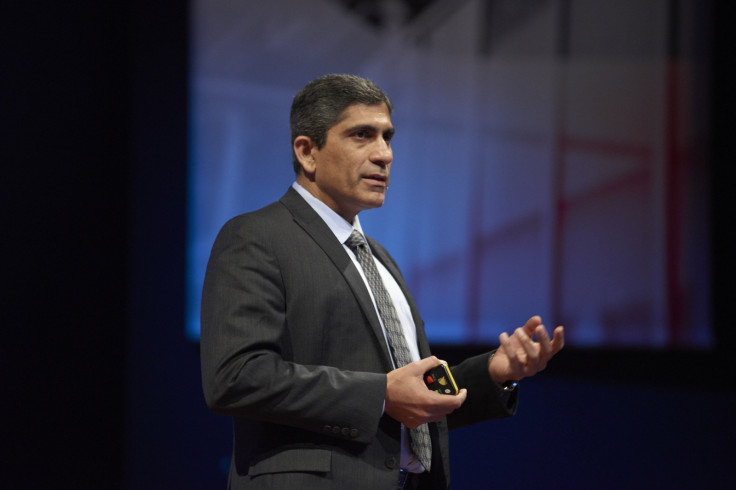 The oil and gas sector has been gripped by a drive to improve efficiency, lower project cycles, cut costs and automate in an era of low oil prices, and that's good news for the boss of multinational conglomerate Honeywell's automation control solutions division.
Meet Vimal Kapur, president of Honeywell Process Solutions (HPS). "Around half of our business comes from the oil and gas industry, which is currently adjusting to a new reality of lower oil prices. In response, we have geared our capabilities and service offering to work with our customers both in their capital as well as operational cycle," Kapur tells IBTimes UK on the sidelines of CERAWeek, an international energy sector event in Houston, Texas, USA.
Managing clients' constraints
On the capital cycle side, Kapur says if a client has a new oil and gas asset in mind – just about anything from a pipeline to a new refinery – HPS works with the company in question not only to reduce the cost of capital but also the project cycle and achieve end delivery faster.
"In that respect, automation can be a real enabler. Given the choice between cutting a project cycle by say two months or reducing headline costs by say 5%, most clients would appreciate the former more than the latter."
On the operational side, Kapur says HPS customers are looking for more efficiencies with the assistance of bespoke software and services for solving a particular problem, for instance looking to get more out of an existing asset. It's this side of the business that has gathered considerable momentum in the last 9 to 12 months.
However, the HPS boss is quick to point out that a lot of his company's automation solutions are "vertical agnostic", i.e. the company attunes them with minimum fuss for minerals, mining, paper manufacturing, pharmaceuticals, and plethora of other sectors that it is increasingly catering to beyond the oil and gas domain.
That certainly keeps the revenue stream flowing. "We're part of a $40bn (£33bn) conglomerate, where there is shareholder pressure to generate double-digit returns. The oil and gas sector might be our mainstay, but the client portfolio from other sectors is growing fast."
On the side of angels
Given that automation is at the heart of HPS and its competitors' service offering, leaves the whole industry open to accusations of being job killers. Unsurprisingly, Kapur is nonplussed by all of it.
"I'd rather not comment on the political discourse; everyone has their context. If I can speak for my company in particular and the automation industry in general – we are enablers of efficiency, we're on the side of angels.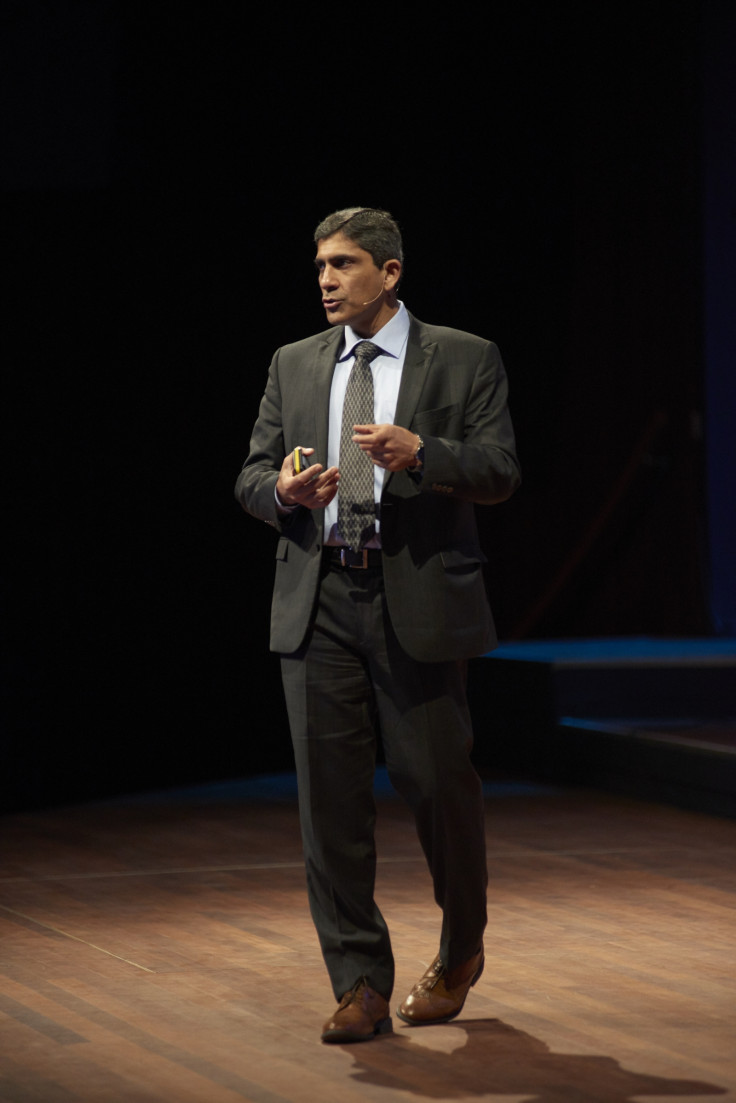 Kapur says his company is conscious of its responsibilities as a job creator
HPS
"We are doing good things from reducing carbon emissions to eliminating waste, from generating cash to improving plant productivity, and you better believe it – creating a different class of skillset and employment stream. Nothing we are doing is against the basic value of humanity."
Kapur says those claiming automation results in job losses are offering an oversimplified argument to a complex debate. "Every job automation removes; it creates an alternative job somewhere else.
"Look at our own homes. Half a century ago, dishwashers and washing machines were not commonplace. The push towards mechanisation [in our own homes] generated thousands of jobs, and remains relevant decades later. Productivity was enhanced, waste was eliminated, not jobs."
The HPS chief is conscious of his responsibilities as a job creator and runs apprenticeships programmes and trainee schemes in several of its key markets. And despite headline pressures created by the ongoing downturn in the oil and gas sector, HPS did not cut research and development (R&D) staff – precisely the kind of new age skillset Kapur mentions in his defence of the automation business.
"We can't cut R&D spend – if we cut there, we may as well pack up and go home. While people may have been moved internally or given different tasks, the headcount in our R&D department is not materially lower in 2017 from what it was back in 2014, when the oil price first started sliding."
The HPS boss is also at peace with the recent wave of localisation in key markets such as the US, Russia and Saudi Arabia. "We're not an asset heavy business, we're a labour and software centric business. So if a particular country can give us the critical mass in terms of customers, we'll be happy to have local operations there of an appropriate scale."
Labour, Kapur stresses, is always local given the service, installation and part manufacturing nature of HPS' business. "Of course, software is virtual, so where you develop and how you distribute is very global."
Optimistic about the road ahead
While challenges can always surface, Kapur says the next 12 months look better than the 12 months that have gone by. "Good thing about HPS is that it is a very diversified business, and geographical growth is one way of looking at it. As new resources re-open and new markets become available – they become incremental growth opportunities for us."
Furthermore, while HPS has a heavy presence in emerging Asian markets, Kapur says "every market offers emerging opportunities" providing you look hard enough.
"For example, stability and improved security in Iraq could further growth in oil and gas investment there, and we're examining it carefully. A new push towards natural gas by Egypt is another example that springs to mind. ExxonMobil, a major client of ours, has just unveiled a massive investment in the US refining industry and that's a very positive development for us, as the refining sector has become more software oriented than it has ever been over the last decade.
"We don't look at the world map and put labels on markets branding them as emerging and developing. We'd much rather chase organic growth in every corner of the world."
Furthermore, new technology trends from the Internet of Things (IoT) to e-commerce, cybersecurity management to digital workflows, remain at the heart of what HPS does. "It's not that we have become a software company, but software is now a part of our value preposition along with our industrial heritage going forward."
© Copyright IBTimes 2023. All rights reserved.