In an era of lower oil prices, industry giant BP is changing its whole approach to production optimisation, with algorithms and petaflops that connect its people and assets as much a part of future-proofing as drillbits that work overtime to extract hydrocarbons.
While the company intends to work with a $50-60 oil price bracket over the short-term, the executive entrusted with managing its upstream technology unit says what his team is up to is not all about lowering headline costs, regardless of the operating climate.
Meet Ahmed Hashmi, Global Head of Upstream Technology at BP. Speaking exclusively to IBTimes UK at CERAWeek, the industry veteran who's been in the business for three decades, says: "It's about progress. Dialogue about optimisation is fast becoming an 'and conversation'. Lowering costs is but one facet. For me, it is about growing profitably and being very efficient at it."
Hashmi's team has three big strands. One is the management of enhanced oil recovery at brownfield sites involving resource management at mature prospects, hydrocarbon recovery and forecasts.
"The second piece is, as the company's invests in a certain project, my team and I work towards improving the predictability of outcomes, a major part of which is grappling with sub-surface uncertainty when we embark on a new drilling venture.
"And the third part, is the cost optimisation of the current upstream operations."
Of course, Hashmi admits the latter has become "quite a bit pronounced" because of the oil market downturn, the company's exposure to the Gulf of Mexico spill, and chief executive Bob Dudley's recent pledge to make BP more efficient and profitable than the oil giant has ever been at any point in its history.
Connecting the dots
Hashmi's says his crew of engineers, programmers and "classically trained engineers turned data scientists" are well up for the task. In fact, the BP executive reveals they've been on the process efficiency pathway for 15 years and counting.
"These days drilling rigs are much more mechanised than they ever used to be. So when people talk about automation, the first step is mechanisation. The iron roughneck is now mechanised. It's the [operating] system that is not where it eventually will be. The first phase of that automation would be cutting the human factor that reduces the variability of outcomes."
Connecting the different pieces of equipment, which requires a much higher level of sophistication in the software, would be the next stage. "We have been investing a lot in so-called advisory systems, these are all about taking a piece of operation, analysing all the data that's coming in and then advising the driller to say this is what you do now, but you don't intervene."
"When the driller is drifting it only nudges back, like a modern vehicle's 'drive assist' mode. The next breakthrough be about not allowing the driller to do things that don't make sense."
On the cusp inexorable change
The nature of what people do and how the industry approaches drilling will change for sure. In Texas, the US' leading oil and gas exploration state, your correspondent sees drilling rigs he'd visited five years ago operated by teams of 25 people at the time, currently being run by five.
However, Hashmi says the drive is about lifting the human being to a higher level of task. "Our engineers are spending less time hunting for data and more time analysing it as the pace of automation gathers further momentum. I don't necessarily see this as a big play on reducing the headcount."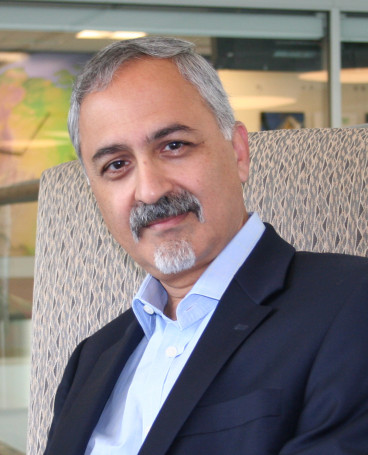 To view it through the prism of headcounts at drilling sites would be an oversimplification of a debate that deserves better, adds the BP executive.
"The biggest prize for us is the uptick that you get out of operational performance, not the headcount reduction at our operational sites. The ability of a field deliver 24-7 is what we are after.
"In that context, distribution of where the work gets done is going to change; you will have more remote centres and more people working there, even if numbers decline at oil rigs."
Roughly a decade ago BP created what it calls as an 'advanced collaboration environment.'
"In this environment, we are getting our workforce with the requisite skills to apply their skillset in a different way, be a data scientist more than an engineer.
"People will have to recognise – both externally and internally – that we do data analytics for a living. It is hard to associate that with an oil and gas company like BP, but it's the direction of travel and has precious little to do with the oil market downturn."
The Internet of 'Rigs'?
Hardware, Hashmi says, is no longer the blocker. "The constant maturation of data science is taking us forward. The physical and digital worlds are on the cusp of merging when it comes to drilling.
"In this climate, the good news is that the leverage you get on your dollar in digital is much higher than when you go out and say invest in hardware; because digital technology can scale very efficiently. It's all in the cloud and available to everybody in the enterprise. "
BP currently underpins all of its big wells with production optimisation algorithms. "You always have constraints in the system, think of an oilfield as a system. You have constraints on how much drilling water the site can handle, how much oil can be separated from gas, how much oil can be extracted, etc.
"We've revamped and improved it to optimise on a much shorter cycle. So previously you could optimise on a fortnightly basis, now we are moving to a place where we could optimise our processes every day, all increasingly underpinned by automation. North Sea was the first deployment of this new cloud-based production optimisation. We are already seeing benefits there in terms of being able to flatten our base decline."
All 14 of BP current major assets are feeling the power of the algorithms. So where from here? "A change in mindset," quips the industry veteran.
Improving 2% at a time
Hashmi says the most profound change that has occurred in the industry is that it has gone really global. "I think the inclusion of different viewpoints has grown exponentially, more so than when I started in this company. The technology is ever improving, the inclusiveness has grown, now's the time for the mindset to alter."
"The industry needs to adopt more of a manufacturing sector mindset. Efficiencies are improving but there are other sectors, including manufacturing, which are quite frankly more efficient than the oil and gas business. Technology alone will not change this; mindset will have to come into play.
"It is almost like you come to work every day to improve the business by 2%. Downturns come and go, but if everyone came to work every day with this mindset, we'd be in a very different place."