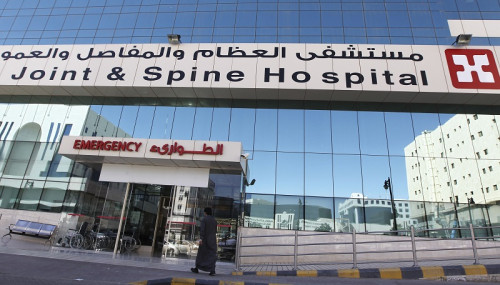 The rising costs of providing quality healthcare will place a strain on Saudi Arabia's finances.
According to research from The Economist Intelligence Unit (EIU), with annual population growth of 2.7% and a rising incidence of chronic disease, the kingdom needs to build on its financial incentives for private sector investment and cut red tape.
The report said despite investment in education and training of local manpower, demand for foreign healthcare workers is likely to remain strong in the coming years.
The research also stressed providing qualified manpower is perhaps the biggest challenge that Saudi Arabia faces as it expands its healthcare capacity.
It also stated that ensuring quality healthcare is a major challenge for the country.
Greater oversight and regulation—including tighter accreditation standards—are required as healthcare expands, to ensure quality.
The study said another factor that may boost standards is promoting innovation through investment in research and development, which currently lags international standards.
Strong population growth and shifting disease patterns are placing an increasingly heavy burden on the healthcare system of Saudi Arabia.
In response, policymakers are seeking to expand the kingdom's healthcare capacity and improve its quality.
As part of ambitious plans to reform the healthcare sector, Saudi Arabia is looking to the private sector to provide financing and to deliver services.
The report concluded, among other things, that to attract overseas private investment in healthcare capacity expansion, policymakers must ease access to the Saudi healthcare market by cutting red tape.