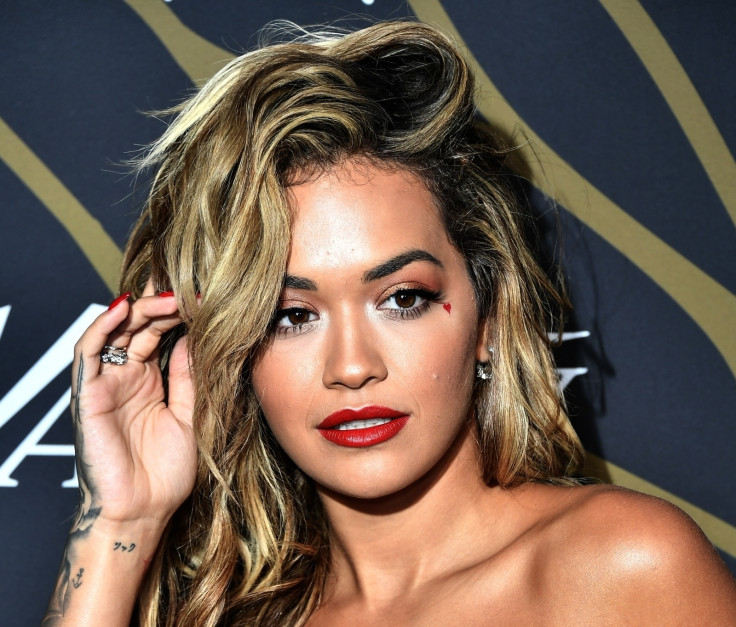 Rita Ora has once again set pulses racing with a series of sexy snaps after posting a peppy video of hers on social media.
Wearing a skimpy one-piece dress, the British pop star is seen exposing a lot of skin while seated on a glass-top table with her luscious locks falling down her tilted head. She accentuates the silver-coloured outfit by wearing matching high heels, large earrings and smokey eyes.
Another photo shows the Your Song singer in the same dress peering at the camera and flaunting her tattoos while seated on a multi-coloured sofa.
Yet another photo shows the Body On Me singer smiling for the camera with her blonde locks in curls. The photo seems to have been taken in a dressing room as makeup items are visible in the background. One of the photos has already garnered 250,000 likes on Instagram.
Fans have been commenting on the snaps, many calling her "beautiful" and "gorgeous".
"Surprised you're not wearing sneakers.. Joke Looking good who made that dress?," a fan commented.
Another added, "love the dress, the hair, the makeup, basically everything!! ."
'If the sun was a person, it would be you hot and beautiful ," a fan said.
The singer also flaunted plenty of skin in a video before sharing her images on the photo-and-video sharing application. She is seen shaking her booty in black underwear paired with a matching-coloured bra and long-sleeve gloves. The racy clip has been viewed more than 1,127, 000 times so far.
"Oh my days! Is this even legal," a fan said.
Another added, "Seriously these girls be too hot these days can't take it anymore ✍."
"I wanna kiss that Bon Bon," a third said.