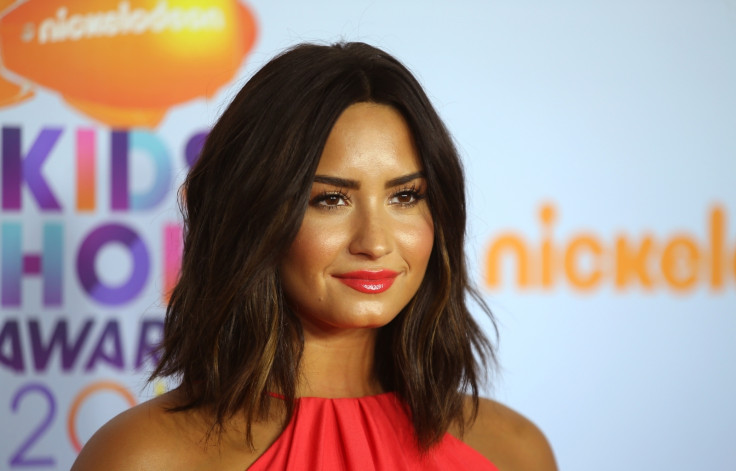 Demi Lovato threatens to break the internet with a sizzling video of herself that she has posted online.
Wearing a cleavage-baring sports bra, the Sorry Not Sorry singer is seen removing her large dark shades to show off her brightly lit eyes and flashes a broad smile while standing before a whitewashed wall. Besides flaunting plenty of skin in a revealing workout outfit, the songstress also gives a glimpse of tattoos on her forearms.
Although she has captioned that short clip, "Woke up ready to work. @Fabletics @fableticseu #Demi4Fabletics", she does not look like she just risen from the comfort of her bed as those hitting the gym early in the morning usually do not wear any makeup like the singer has done in the video as pointed out by some of her fans on Instagram.
The clip has already garnered more than 1,965,000 likes, with her fans calling her "amazing" and "beautiful".
"Wow, your looking good in this pic. Gorgeous as always!," a fan commented.
Another fan asked, "Why is she so hot??"
"I wish I woke up looking that good ," a fan said.
Another asked, "How do you look so fresh?"
Lovato previously sent her fans into a frenzy with a snap that shows her flaunting some skin while posing for the camera in a yellow jacket. She accentuated her look by wearing a bright red lipstick and letting her hair falling over her chest.
"Literally saw this and stopped breathing," a fan said.
Another added, "It's so unfair how incredibly beautiful you are my look like crap. Thank you for give me hope for beauty at least and my depression and suicide times thank you for helping me through that."
"Who does her makeup!!!!" a fan asked. "Every look she is absolutely gorgeous!!!!"