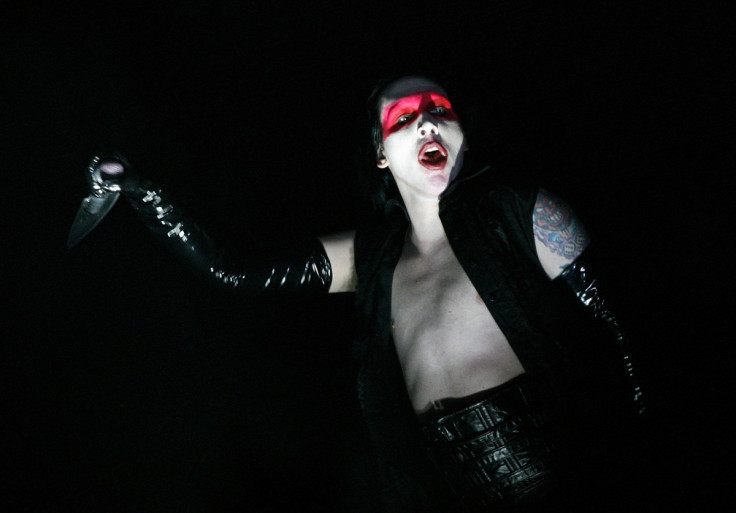 Marilyn Manson has opened up about what Justin Bieber told him after talking about his beef with the Sorry star.
The rock star has said that Bieber asked him about the Billboard article, in which he described the latter as "a real piece of s**t".
On the recent Howard Stern show, Manson let host Stern read a text message between him and Bieber, in which the Canadian singer said if "I came off as an asshole" then Manson should forgive him.
"Bro it's Bieber, what's up with this article? I thought we had a pretty pleasant interaction. Also if anything wasn't squared away with the t-shirts, I'm so sorry. Anyway, regardless, it kinda stung seeing that I came off as an asshole, or even just was an asshole. Sorry?"
Manson replied, "You were just being you, no beef here. I said, 'You were just being you.'" "Which could mean, 'You were just being an asshole.'"
When Stern asked why Bieber's message ended with a question mark, Manson said "words". He explained, "That's what I say to girls when they talk."
"Honestly, I totally thought we hit it off," Bieber replied. "Again, my bad, if I was an asshole that wasn't my intention. Just want you to know that."
Manson told Bieber that people are "just made that shirt stuff into a fake feud" while messing with the latter.
"Let's turn it upside-down and fuck the press and do something together. It will be the best," Bieber continued. "And don't apologise, you weren't an asshole. They asked if you were and I sort of agreed. I wasn't out to get you."