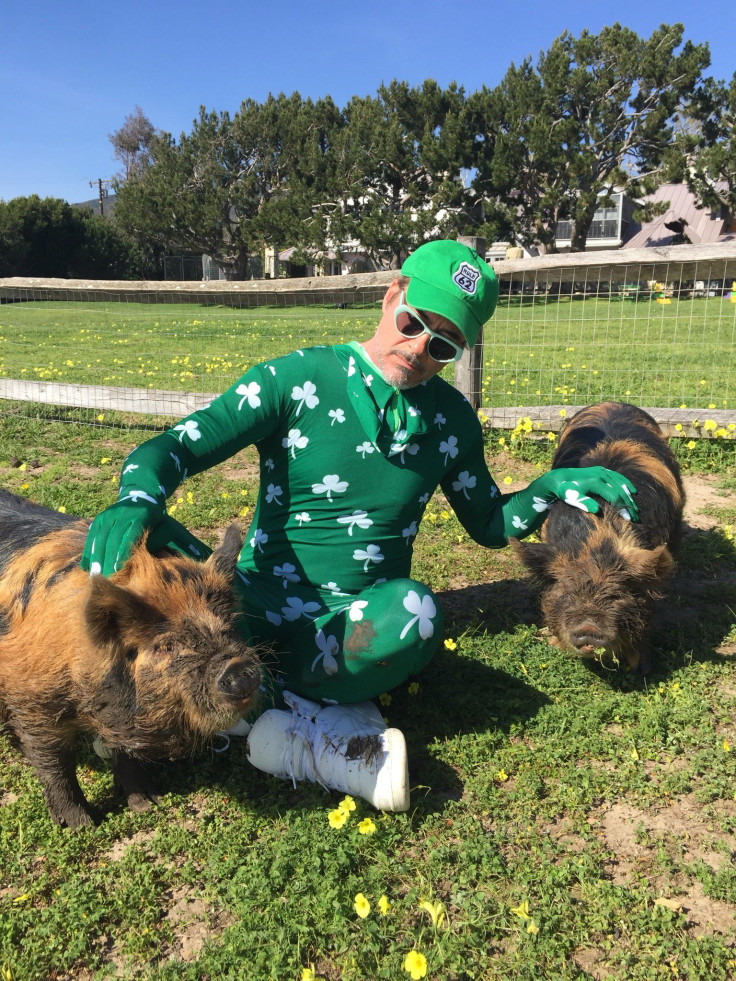 The world over, people celebrated St Patrick's Day on 17 March with a variety of festivities... from guzzling green beer to sporting clothes in the traditional colour. Hollywood was not far behind in the revelry, celebrating the Irish holiday with family.
Robert Downey Jr posed for a comic photo wearing a green onesie decorated with clover leaf print. Also in the photo were two hogs. "The three of us will be looking for you at the parade. Happy St Paddy's Day!" the Iron Man actor wrote alongside the post.
Fergie had her son Axl Jack pose for an adorable photo sporting green hair, tee and beaded necklaces. She was not the only celebrity to bring in the celebrations with the family. Mariah Carey, went the glitz way, wearing a green dress in a green car, with her kids Moroccan and Monroe popping poses alongside their mother.
Catherine Zeta Jones posted two photos to celebrate St Paddy's Day, one of a scene in County Cork and another of her grandmother.
"Celebrating my Irish roots today. Shout out to County Cork. Here with my Nanna. Kathleen O'Callagan (can't sound more Irish than that) she was always my lucky charm, now she's my guardian angel. Love you and miss you Nanna," she captioned the images.
Check out some of the other celebrities who celebrated the day with special posts on social media: