Robert Mugabe calls for union of African states
In a rallying cry, Mugabe appealed for greater economic integration among African countries.
Zimbabwe's President Robert Mugabe has appealed for greater economic integration among African countries with the aim of setting up a union of African states, according to local media.
In January 2015, African leaders nominated Mugabe – the continent's oldest head of state, now 93 – as chairman of the African Union in 2015. He drew applause when he told fellow leaders that the continent's wealth belongs to Africa and not to "imperialists and colonialists".
Speaking at that African Economic Platform summit in Mauritius on 20 March, the veteran leader said it was important for a united Africa to speak with one voice, according to the state-owned Herald newspaper.
In his call for more integrated African economy by promoting fair trade among African nations and existing regional blocs, Mugabe said member states "should build ourselves as was promised as entities, regional entities that will merge one day and form more than just the African Union as it is but a much more united African Union, call it if you want, Union of African States, with perhaps an authority called Government of African Union States and those other authorities being subordinate to that authority".
In 2015 Africa's richest man, Aliko Dangote, proposed that African states introduce free movement of persons, goods, services and capital across the continent, based on a European Union-style of co-operation.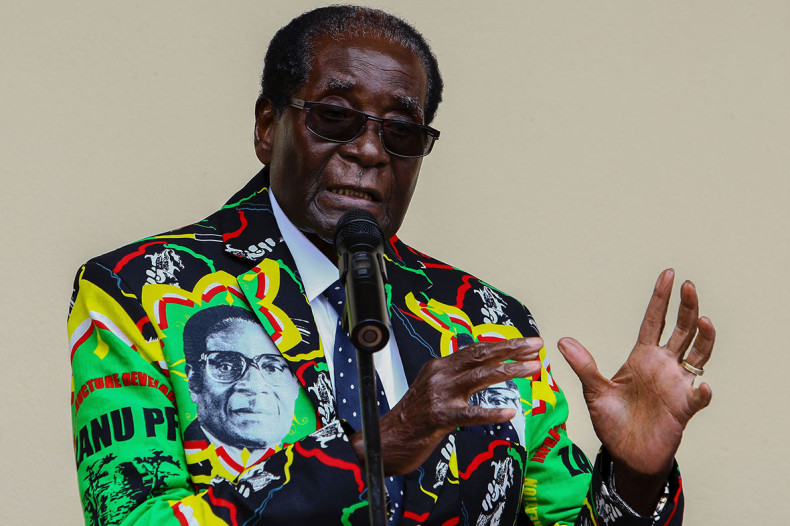 He added: "When will that day come? We hope it will come in the lives of our children."
During his speech, Mugabe described numerous challenges facing the continent, including tension between neighbouring states and regional instability.
"Terrorism and inter-party fights still worry us. Our brother from Rwanda gave us quite a beautiful description of some of the things they are trying to do, to further the interests of the people but next to them is Burundi. Burundi versus Rwanda, and it's a situation that is yet to be really prominently remedied so that the two countries can in future live on brotherly terms," Mugabe is quoted as saying.
These comments come seven months after representatives of the East African Community reiterated concerns over the worsening diplomatic relations between neighbours Burundi and Rwanda, which began deteriorating after Burundi's President Pierre Nkurunziza accused Rwanda of recruiting, training and arming Burundian rebels to fight with the aim of removing him from power. Rwanda denies the allegations.
Mugabe then went on to describe the worrying security situation in the Democratic Republic of Congo (DRC). "As I speak now, you have United Nations soldiers in the Congo and even as they are there, you will be having attacks in the eastern side of Congo and everyone wonders whether the Congo, DRC will be stable."