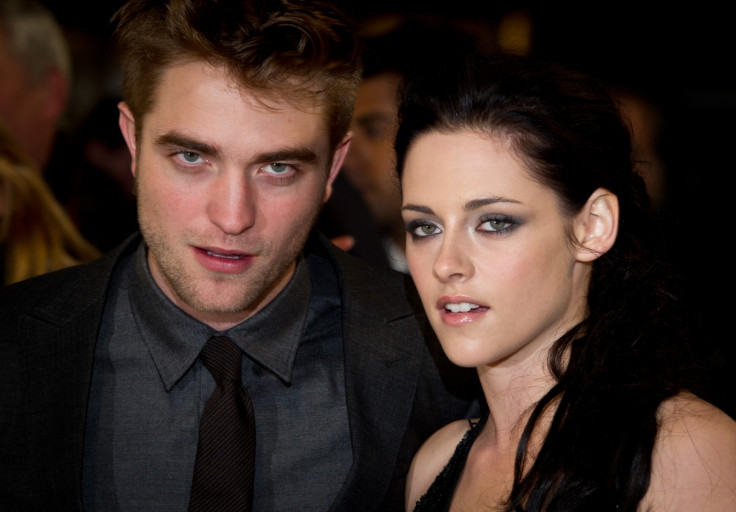 It has been ages since Twilight stars Robert Pattinson and Kristen Stewart called it quits on their relationship, yet their past romance continues to intrigue fans and celebrities alike. One of the A-listers, who had then taken special interest in the couple, was the current US President Donald Trump.
Trump had launched a Twitter rant back in October 2012, calling out Stewart for allegedly cheating on the British actor. The 26-year-old actress addressed those tweets during her Saturday Night Live debut and now even Pattinson has opened up about the unwarranted scrutiny surrounding his former relationship.
Speaking with German website WeltN24, the 30-year-old actor briefly responded to the scathing tweets. "I hope he has more interesting things to think about now," Pattinson said on a note of humour, referring to the Twitter publicity on his past romance.
Earlier, Stewart brought up the attention on her personal life during a SNL monologue, when she revealed that Trump had shared almost 11 tweets, some of them seemingly slamming the actress.
"Robert Pattinson should not take back Kristen Stewart. She cheated on him like a dog & will do it again – just watch. He can do much better!" Trump tweeted in October 2012. He once again resorted to the medium: "Everyone knows I am right that Robert Pattinson should dump Kristen Stewart. In a couple of years, he will thank me. Be smart, Robert."
In the end, the Personal Shopper actress drew a hilarious conclusion about the entire fiasco on live TV. "Okay, so to be fair, I don't think Donald Trump hated me," she said. "I think he's in love with my boyfriend because he also tweeted this: 'Miss Universe 2012 Pageant will be airing live on @nbc & @Telemundo december 19th. Open invite stands for Robert Pattinson.'"
Stewart and Pattinson, who met on the set of Twilight, dated for almost five years before splitting in 2013.