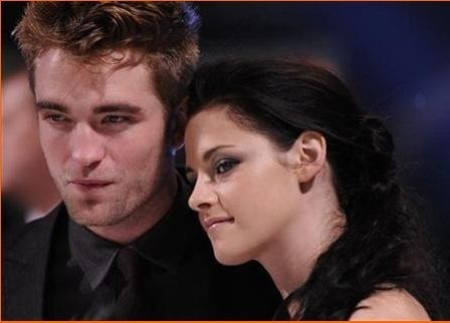 Taking time apart from his on-off girlfriend Kristen Stewart, Robert Pattinson was spotted having some fun with male buddies in an Adelaide bar in Australia, while on location for his new movie The Rover.
RPatz was enjoying a night out at the Zhivago when he was spied by a star-struck celeb spotter who wrote in a series of tweets. ""I JUST MET ROBERT PATTINSON" and "Not even a twilight fan but how cool is it to meet someone famous?"
Wearing a dark cap and a white T-shirt, the Hollywood star seemed relaxed, as he chilled out with friends in the smoking section at the Zhivago bar.
It's reported that while he is in Australia, Rob is "on a break" from Kristen Stewart, his Twilight co-star. So, are they on or off?
A source told E! News that currently their relationship is "all is good."
"She still plans on going to visit him at some point while he is there filming, but definitely not now."
But all is not well in this Twilight saga. "It seems like she's going to fly out there, despite the fact that he has cut their communication down a lot," said HollywoodLife.com. "He's barely picking up her calls [or] responding to her messages."
"Behind the scenes, people are hoping that she doesn't go [in case the paparazzi] get pics of her upset, or a blow out between them," the HollywoodLife.com source explains. "[The Breaking Dawn Part 2 DVD] is coming out in March, and they want to give it some time to breathe and make money before they get too emotional together."
Their relationship has been shaky since last summer when Kristen confessed to being romantically involved with director Rupert Sanders.
Meanwhile, Pattinson is no slouch with the ladies. He was reportedly seen talking to Afghan actress Azita Ghanizada and the pair swapped numbers during a recent night out at LA's Soho House.
With three box office hits earning $1.17 billion at the U.S. box office over the past three years, Kristen Stewart and Robert Pattinson are Hollywood's highest-grossing romantic film couple.