Kristen Stewart made a bold fashion statement by debuting her new shaved look on the premiere of Personal Shopper on 7 March in Los Angeles, California. And if reports are to be believed her ex-boyfriend and Twilight co-star Robert Pattinson "loves" her new hairdo.
"Rob absolutely loves Kristen's new look. When they were dating, she used to run her fingers through the shaved side of his head that he had done for Cosmopolis and say she wanted to shave all her hair off one day. That was back in 2011," a source was quoted as saying by Hollywood Life.
Adding that he is a fan, the source continued, "He thinks Kristen can pull offjust about any look and still look cool and edgy. Needless to say, he's a fan."
Kristen recently revealed that she chopped off all her hair for new movie, Underwater, which she starts filming soon. The actress told TODAY's host, "I've been wanting to do this for a long time for novel's sake. At some point in your life, you want to be able to do that. The director suggested it and I was like, how did you know? That's a great idea! I am game... It feels amazing."
She explained a little more about her role and said, "I'm doing a movie in a couple weeks called Underwater and I play a mechanical engineer that's working on an oil rig that is on the bottom of the ocean floor, so for me, I was like, it's practical! I mean, I'm not going to be able to have touch ups once I put the helmet on! I must shave my head!"
Previously, the 26-year-old actress opened up about dating Robert Pattinson in an interview with The Sunday Times. She said, "I didn't talk about my first relationships that went public because I wanted things that are mine to be mine. I hated it that details of my life were being turned into a commodity and peddled around the world."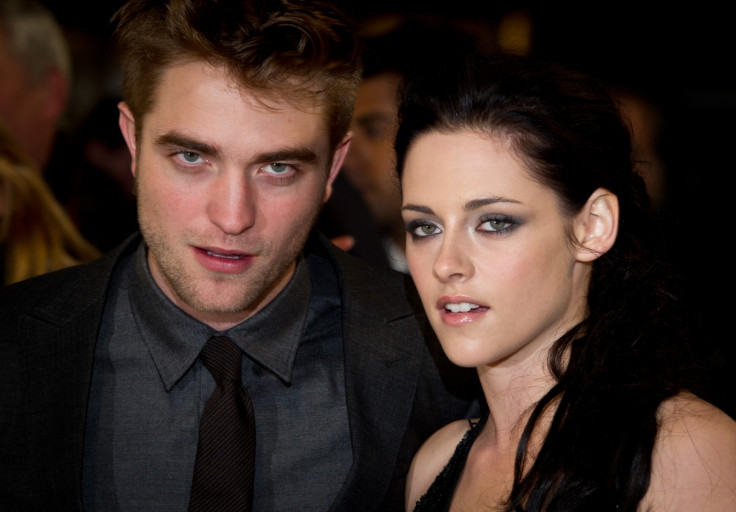 "When I was dating Rob, the public was the enemy, and that is no way to live. [Coming out] wasn't this grand statement, 'I was so confused! Now I've realized who I am!' I have not been struggling. It just seemed important and topical," she added. The Twilight co-stars dated for almost five years before calling it quits in 2013.