Robert Phillips: Abandon the general election for a government of national unity
American human rights lawyer Bryan Stevenson was inspiring on BBC's Desert Island Discs, on 8 March. He revealed the brutal legacy of racial divisions and the terror and disadvantage that have stalked African-American communities.
Stevenson has dedicated his professional life to race equality; to Death Row prisoners; to children sentenced to life imprisonment without parole and brutalised by the system. Desmond Tutu observed Stevenson reminds him of "a young Nelson Mandela".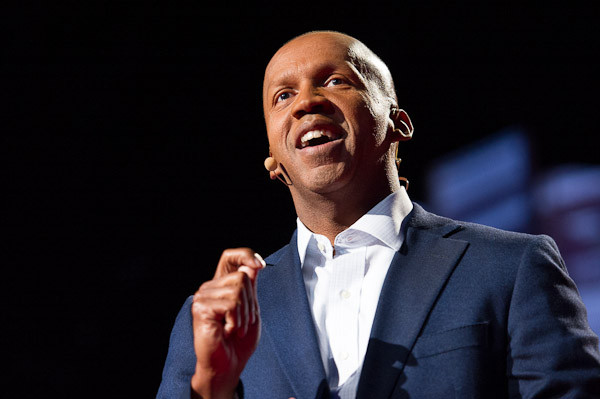 Bryan Stevenson speaking at TED2012: Full Spectrum
James Duncan Davidson
Of the many remarkable statistics discussed in the programme, one reverberates: one in every nine US death sentences is passed on an innocent man. Capital punishment, Stevenson argued, is therefore not a matter of morality but first one of numbers and probability.
It makes no sense to execute alleged offenders, whatever the moral judgment, if the state ends up killing innocent victims more than 10% of the time.
Society is obsessed with numbers and league tables - from schools to hospitals to policing - an unforeseen consequence of the free-market convictions of the 1980s and 1990s. We enumerate everything to support competition, often in a fight for state funds, yet fail to make appropriate morality calls on what actually matters most.
Child is set against child and school against school. Everyone has to be "better" or "best" – ignoring more fundamental human concepts of hope and opportunity, flourishing and fulfilment.
Likewise in the health service, where surgeon is set against surgeon and hospital against hospital, rather than adopting a common good approach to what each hospital – and indeed each patient – actually needs.
This pre-occupation is easy PR fodder and creates sensational headlines but masks a race to the bottom. Obsessing about numbers stops us from asking bigger questions for society. Where numerical competition prevails, we are rarely in it together.
As with many of Stevenson's race cases, some numbers are simply ignored. The abuse of several hundred young girls in Oxfordshire or up to 2,000 youngsters in Rotherham pass unnoticed. Grotesque, establishment wilful blindness prevails, seeing only statistics that it wants to see, and inevitably concludes with a judicial inquiry, some brief moral introspection and the vilification of a requisite media baddie.
Political numbers game
Britain is not asking the right questions on political numbers either. Polls agree the country is heading for a car crash general election in May, with the Scottish Nationalists decapitating Labour and Ukip squeezing pips out of the Tories. Meanwhile, 35% seems to be the winning post and each of the main parties is fixated on "core voter" strategies (historically, rarely successful). Soundbites and giveaway promises flow with abandon. Talk is cheap in pursuit of power.
But this is not 35% of Britain, not even 35% of eligible voters. This is 35% of a turnout that is unlikely to exceed 65% (it was 65.1% in 2010 and 59.4% in 2001). At best, the next prime minister will have a mandate of roughly 35% of 65%: or just under 23% overall.
Just as one in nine offenders are wrongly executed in the US, so four in every five voters will not have voted for the prime minister or his (assuming Caroline Lucas doesn't win it for the Greens) political party.
A third of Britain will choose not to vote at all – making "none of the above" by far and away the most popular choice. No wonder people searching for identity and leadership actually listen to the incoherence of Russell Brand, while more ominous political incoherence lurks elsewhere.
Abandon the general election
There is a better way. One option is a huge, national exercise in tactical voting – a surge of collective citizen action in the absence of the much-needed better democracy of proportional representation. But this presumes we actually know what we want and can co-ordinate accordingly.
We could form isolated action groups to determine specific desired local outcomes (shutting Nigel Farage out in Thanet, for example, or dethroning Ed Miliband in Doncaster) but in the end this can only lead to the intensification of directionless and chaotic politics.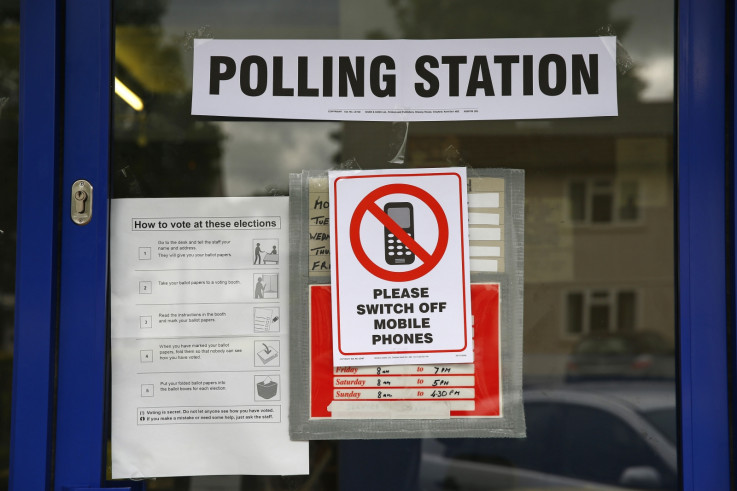 At best, the next Prime Minister will have a mandate of roughly 35% of 65%: or just under 23% overall
REUTERS/Eddie Keogh
Now is the time for a courageous rethink. Britain should abandon the forthcoming election in favour of a government of national unity. A rainbow coalition would agree priorities and actions – deficit reduction; the affordability of our cities; training, skills and enterprise for the young; welfare to work; the environment; and, yes, even the vexed issue of immigration.
These become the focus for change in the context of common good – inclusion, social justice and a fairer society. A better future can be negotiated, not imposed.
The EU referendum would be taken off the table, at least until 2020, and there will be no revisit of Scottish independence. All this would be wrapped in a commitment to wholesale constitutional reform that speaks to all citizens rather than protects political elites – proportional representation and a remodelled Upper Chamber that would remove at least 700 of the 800+ peers. This would need to be delivered in time for a 2020 election reset.
Britain would have five years to sort itself out. Costless communications and social networks can support a citizen-led conversation on unprecedented scale. All the country is lacking is the single leader and the courageous vision to take us there.
But we should at least be brave enough and willing to ask the question: can we do it? And maybe, given the impending constitutional crisis that lies ahead anyway, this pivotal moment is actually where the monarch steps up and leads, before making themselves redundant as part of the epic national renewal. If not, why bother with yet another moribund, elitist institution?
---
Robert Phillips is the co-founder of Jericho Chambers, a Visiting Professor at Cass Business School and the author of Trust Me, PR Is Dead. You can follow Robert on Twitter @citizenrobert.
Robert's latest book, Trust Me, PR Is Dead has just been published by Unbound.