Robert Phillips: Nicky Morgan, shake off Ukip political football battle and give education a winning chance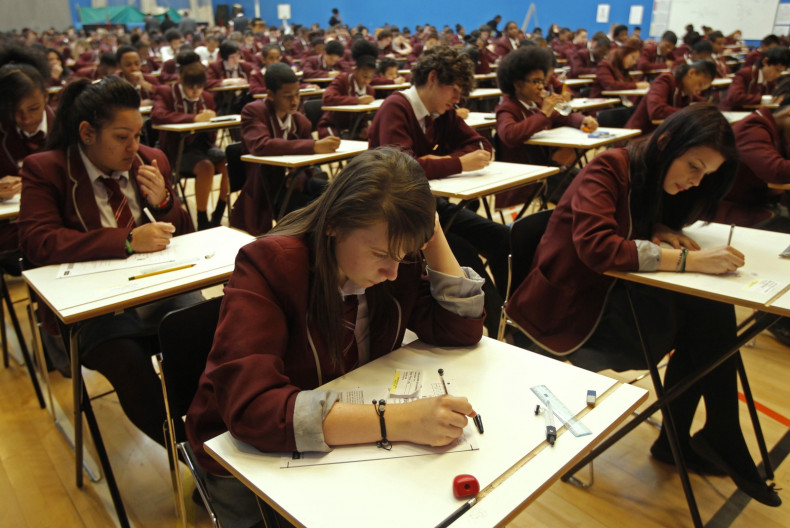 While Labour's Tristram Hunt continues to prosecute his party's core voter strategy with an attack on the privilege of private schools, so Education Secretary Nicky Morgan comes under fire from her own Conservative Party's right-wing and - some would believe - from her predecessor, Michael Gove.
Now Tory chief whip with a wider remit on all-things-policy, Gove appears to be steering strategy from the proverbial back seat. Morgan is suddenly caught between the devil and, well, the bright blue sea.
Gove's zeal at education reform was always divisive, not least because he saw in the educational establishment the sort of lefty conspiracy that his colleague at the Treasury, George Osborne, clearly believes exists at the BBC, with its allegedly "hyperbolic" coverage of impending welfare cuts. According to media reports, Gove calls the educational establishment "the blob". Who on Earth knows what they call him?
Morgan is doing at least one thing right - she is listening.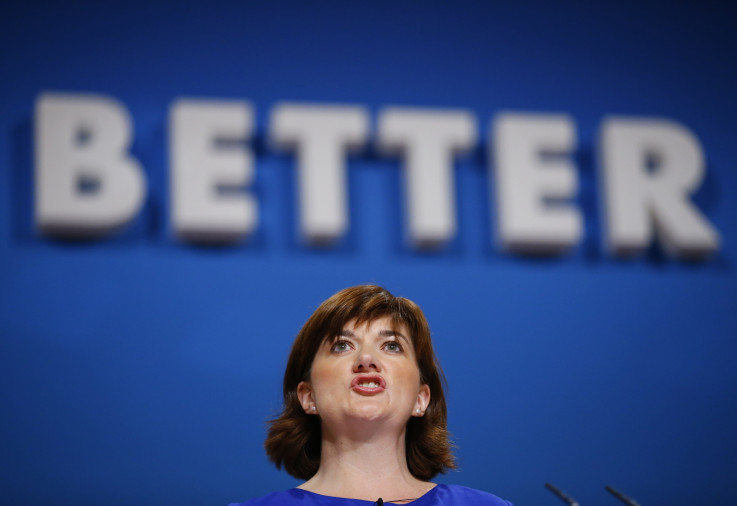 Nicky Morgan MP took over from Michael Gove as the education secretary
Reuters
Though much derided by those colleagues on the right (and possibly suffering shades of Tony Blair's ill-fated "Big Conversation"), Morgan's "Workload Challenge" has brought over 40,000 teachers into a proper dialogue about what and where improvements can be made to elevate education over bureaucracy.
This represents over 10% of the UK teaching profession. Maybe this is merely putting lipstick on the pig - a cosmetic exercise to calm troubled waters and quieten turbulent priests. Or maybe Morgan realises that you cannot learn if you do not listen.
Permanent engagement with frontline staff, in any profession, and a consistency of policy and approach must remain central to rising standards. The crowd is wise and rarely mad.
Hyper-individualism threat to common good
At an event at Cass Business School last week, London mayoral candidate David Lammy MP spoke of the rise of hyper-individualism.
He said: "The hyper-individualistic society leads us to a fragmented place. It is a consequence of the economic-social revolution started by Thatcher and Reagan and to some extent continued by Brown and Blair.
"The hyper-individualism in this country and in many developed democracies gets us to the place where it is very difficult to get back together again. If you put automation and technology alongside this, hyper-individualism only accelerates."
Long-term, hyper-individualism (atomisation, individual empowerment, call it what you will) may be as big a threat as Michael Gove or another secretary of state to the flourishing of the education system and the collective well-being of Britain's next generation.
The common good sits at the heart of the social contract - an implicit right to govern (and in return pay taxes) for the welfare of the polis - for the benefit of us all.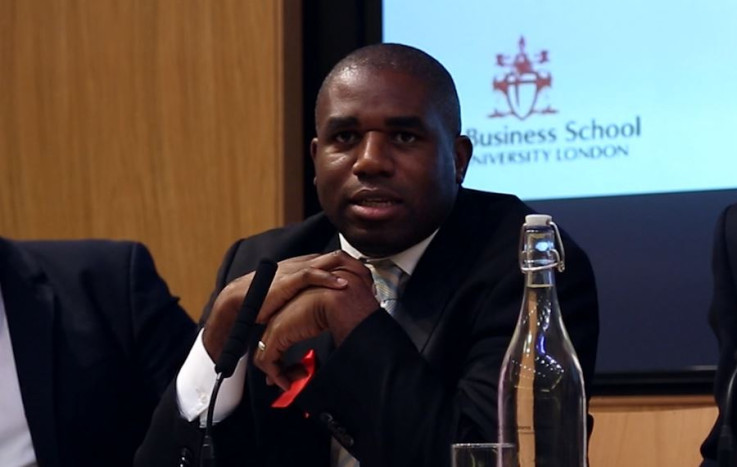 David Lammy: ' If you put automation and technology alongside this, hyper-individualism only accelerates'
IBTimes UK
Does hyper-individualism really challenge our ability to "get back together again" and find common purpose and shared values and ambitions? Does it ultimately undermine notions of common good?
Curiously, in his book on the end of politics, Douglas Carswell MP (now of Ukip) advocates exactly the dystopia that Lammy must fear: technology, he argues, creates true democracy.
Except that it does not.
Carswell's visionary technological future is little more than a tired re-run of Friedrich Hayek and Margaret Thatcher. For Douglas, there is no such thing as the state – ergo no such thing as society, too. He replaces government departments, with education front and centre, with online vouchers and drop-down menus.
No wonder Morgan is under pressure from those to her right, who see in education yet another opportunity to out-Ukip Ukip. This is a bizarre core voter response, no less crass than the one on offer from Ed Miliband or Hunt.
Gove puppet?
Where is the moral thinking in all of this? Where is the sounder judgment that places the longer-term interests of children and society over the short-term petty squabbles of party politics? This is where Morgan says her agenda truly lies and where her own intent (as a putative Gove puppet) is now being questioned within the Westminster (and Guardian) bubble.
Maybe it is time to confiscate the education system from the politicians - or at least those politicians elected in see-saw terms - and provide it with a safer space in which to flourish and protect the common good: a reformed Upper Chamber, perhaps, with professional educators, administrators and - yes - even students aged 16+ being fairly represented.
Under this regime, Morgan would be up for a taste of her own political medicine - you cannot learn if you do not listen and commit to those on the front line.
Interviewing a senior mandarin at the Department for Families and Schools under an earlier Labour administration, I learned that the then secretary of state's strategic policy approach was dictated not by philosophy but instead by the morning's headlines in the Daily Mail.
Maybe the true failings of the current system when it comes to education are those of the politicians who speak only to either political or popular agendas - or the selfish consequences of hyper-individualism - and not to the common good.
Their judgement should be questioned. It is probably time to remove their parental controls.
Robert Phillips is the co-founder of Jericho Chambers, a Visiting Professor at Cass Business School and the author of Trust Me, PR Is Dead. You can follow Robert on Twitter @citizenrobert.