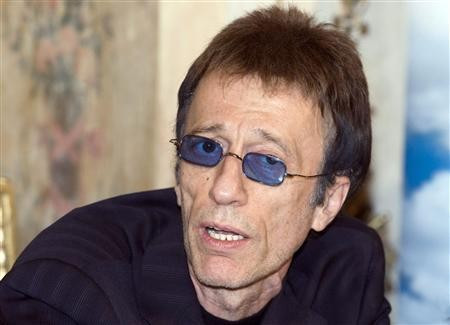 Bee Gees star Robin Gibb has reportedly left £93 million in assets to his family following his death.
The pop legend, who made up one third of the made up the chart-topping group passed away on passed away in May after a long battle with liver and colon cancer, aged 62.
It is believed that the singer's estate will be divided between his wife Dwina and children Melissa, Spencer and RJ, the Sun reports.
Gibb's housekeeper mistress, Claire Yang - whom he fathered a child with - has not been named a beneficiary in his wiill as she was apparently given a £5 million settlement before his death.
It is expected to take up to five years to sort out his assets which is locked into various businesses and property abroad.
According to reports, Gibb's property collection included a £15million Oxfordshire family home, a £2.6million Miami Beach mansion and an £8million mews house in South Kensington.
A close family friend told The Sun: ''Probate could take years to sort out. No one but Claire's received anything so far.''