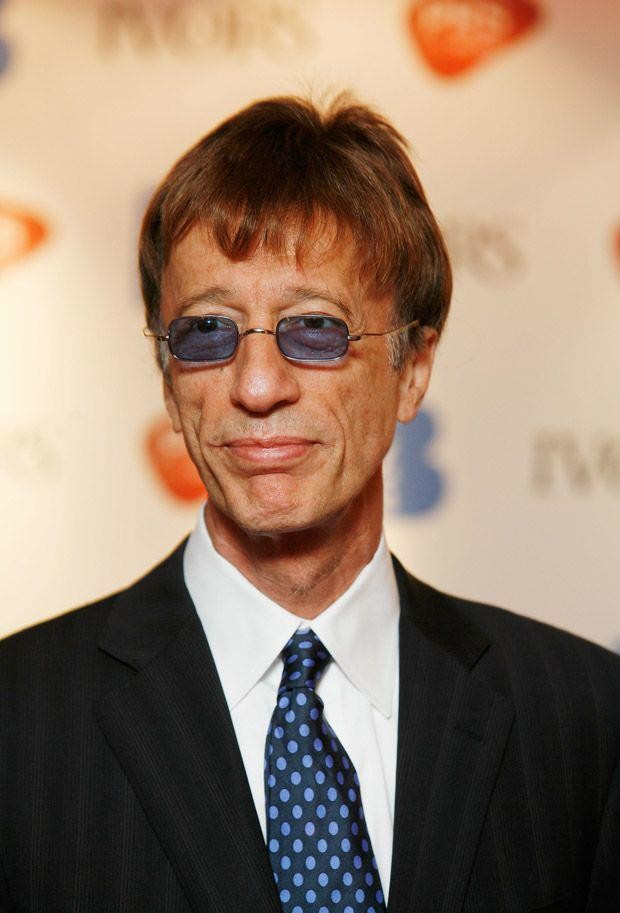 Robin Gibb, one third of the legendary Bee Gees, has died at the age of 62 away after a long battle with cancer and intestinal surgery.
"The family of Robin Gibb, of the Bee Gees, announce with great sadness that Robin passed away today following his long battle with cancer and intestinal surgery. The family have asked that their privacy is respected at this very difficult time," family spokesman Doug Wright said in a report by the Daily Mail.
Gibb was born in England but raised in Australia and started the Bee Gees along with his two brothers - Barry and Maurice. The trio rose to fame in the 1970s, with their soundtrack for the film Saturday Night Fever (1977). The band also delivered disco hits like How Deep Is Your Love, Stayin' Alive and Night Fever. The musician had undergone intestinal surgery 19 months ago and was diagnosed with cancer of both the colon and the liver. The father of three fell into a 12-day coma last month after contracting pneumonia, but was reportedly recovering.
Gibb's final project was The Titanic Requiem - a classical composition he co-wrote with son Robin-John that was performed by the Royal Philharmonic Orchestra in April to commemorate the 100th anniversary of the sinking of the Titanic.
DJ Paul Gambaccini recalled Gibb as the "one of the most important people in the history of British music".
"Everyone should be aware that the Bee Gees are second only to Lennon and McCartney as the most successful songwriting unit in British popular music," DJ Paul Gambaccini told BBC Radio 5 Live, adding: "Their accomplishments have been monumental. Not only have they written their own number one hits, but they wrote huge hit records for Barbra Streisand, Diana Ross, Dionne Warwick, Celine Dion, Destiny's Child, Dolly Parton and Kenny Rogers, the list goes on and on."
Gibb's twin brother Maurice passed away in 2003, from complications of a twisted intestine, while his younger brother Andy died at the age of 30 after suffering a heart failure. Although Andy was not part of the Bee Gees, he was a well known singer in his own right.
Gibb is survived by his second wife - author and artist Dwina Murphy - and three children - Spencer, Melissa and Robin-John.
He was associated with numerous charities and worked to establish a permanent memorial to Second World War veterans of the RAF's Bomber Command, along with recording songs honoring British veterans. This week marked a great loss to the disco era, as singer Donna Summer, who earned the title Queen of Disco also passed away from cancer.