Robin Gibb's Widow Tells Bee Gees Mistress Claire Yang: I don't Want you at the Funeral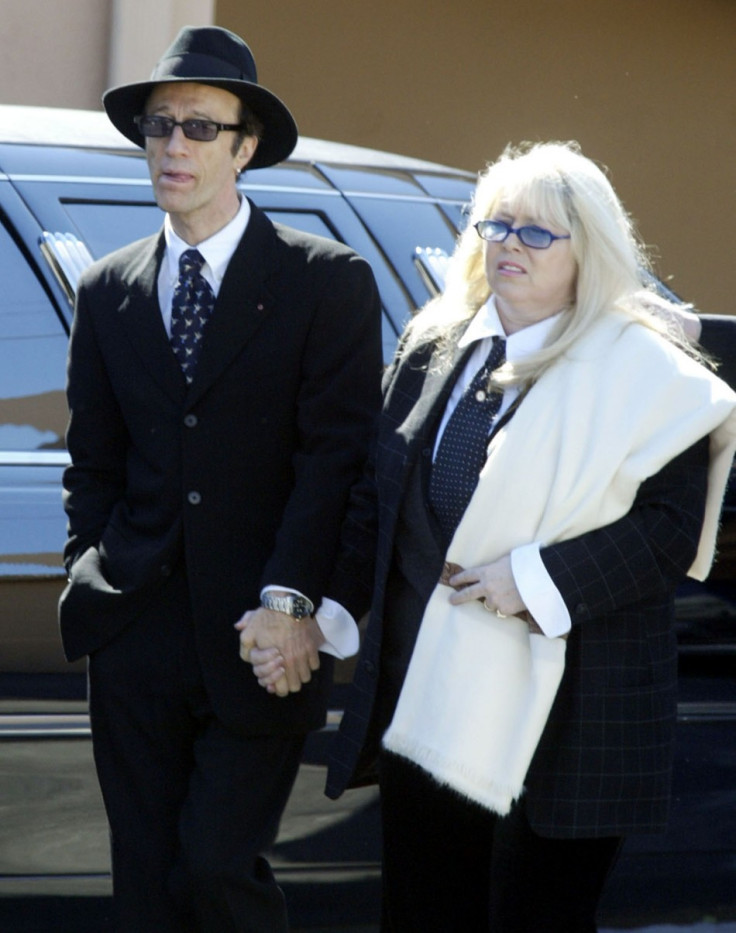 Robin Gibb's widow has said she does not want the mother of her late husband's love child attending his funeral.
According to the Daily Mirror, Dwina Gibb has confirmed that Claire Yang has not been invited to the Bee Gees star's final send-off and would not be welcome if she did show up.
A funeral service will be held for Gibb at St Mary's Church in Thame, Oxfordshire following his death from liver and colon cancer in May.
His widow is said to have told friends that although she would hate her husband's former mistress to attend she would not turn her away if she did.
A source close to the 59-year-old told the Mirror: "Dwina has said that she would loathe her to be there but there won't be any scene whatsoever if she came along to pay her respects."
She was said to have been devastated when Gibb got his then housekeeper, Yang, pregnant despite the Gibbs famously having an open relationship.
When the news broke of the pregnancy, Yang was asked to leave the Gibbs' household. She was moved into a £4m home of her own with their daughter, Snow Robin.
A source told the Sunday Mirror: "Robin never walked away from his responsibilities and always made sure the child was fully provided for."
© Copyright IBTimes 2023. All rights reserved.