Robin Thicke and April Love Geary: Blurred Lines star playing happy families with new girlfriend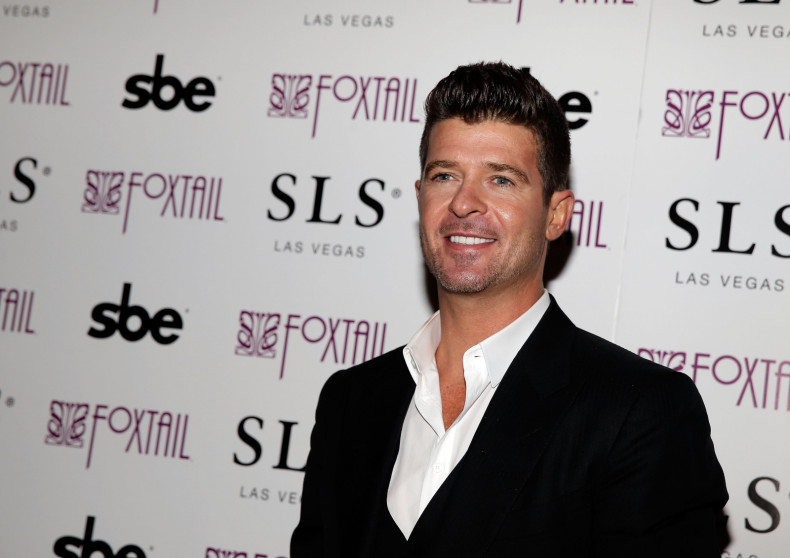 New couple Robin Thicke and April Love Geary were recently spotted "playing happy families" during a beach day outing but a top body language expert suggests the age gap between the pair could be starting to show.
The Blurred Lines crooner and his 20-year-old model girlfriend were spotted at a beach in St Barts earlier in May where they were joined by the 38-year-old singer's son Julian.
Many have noted that Geary looked very comfortable playing around with the six-year-old, who Thicke shares with ex-wife Paula Patton, and she appeared to have bonded with the youngster.
There has been some criticism over the couple's relationship given the 18-year age gap and body language expert Judi James suggests this is "beginning to show".
James told IBTimes UK: "While it's very sweet to see 38-year-old Robin and his young son Julian play happy families in such a relaxed way with Robin's 20-year-old new squeeze, there does seem to be a little bit of a potential age gap beginning to show in their underlying body language rituals."
The Lost Without You singer appeared to have no insecurities about his physique, strolling around the beach shirtless, but James claims that his younger girlfriend was more conscious of her image in front of the paparazzi.
The Big Brother psychologist continued: "Robin's alpha confidence leaks out in his 'dad on the beach' poses, complete with [cigarette] and (it has to be said) super-chilled posture complete with slightly bulging belly.
"These signals suggest a desire to relax and be himself rather than to make any effort to pose like a celebrity on a magazine-sponsored break."
In James's opinion, his model girlfriend carefully orchestrates her beach poses while mindful of the glaring photographers.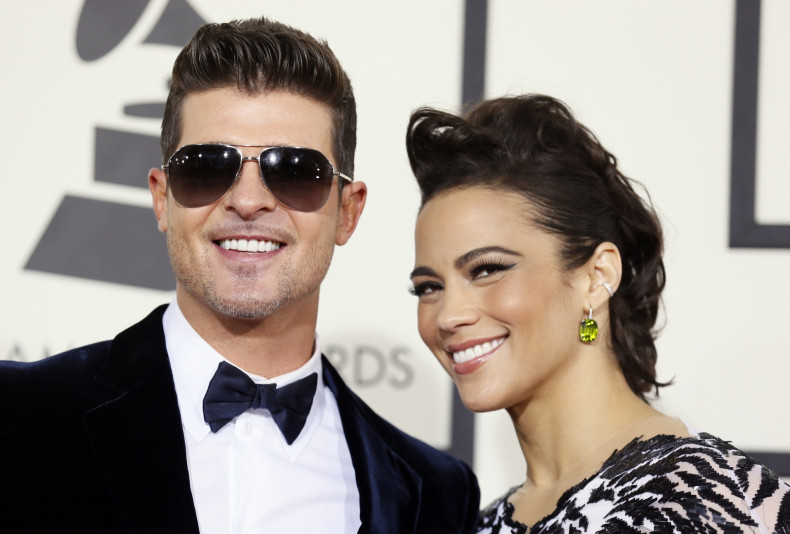 The psychologist explains: "On the one hand she's romping with Julian (who looks very at home in her arms) but at the same time she's got that little back-arch thing going which means she performs a little bum-pout for any nearby cameras.
"Perhaps April really is able to pose like this naturally but it does look rather consciously over-performed, meaning she might be trying to impress the press and make the most of the moment while Robin would rather just act his age and relax."
The happy couple were first linked together in October 2014 and have been frequently spotted together since with Geary often sharing photos with her beau on Instagram.
Thicke announced his separation from Mission: Impossible actress Patton in February 2014 and their divorce was reportedly finalised in March after almost nine years of marriage.