Robot Wars is back: Cult BBC2 series returns with 'new and improved robots'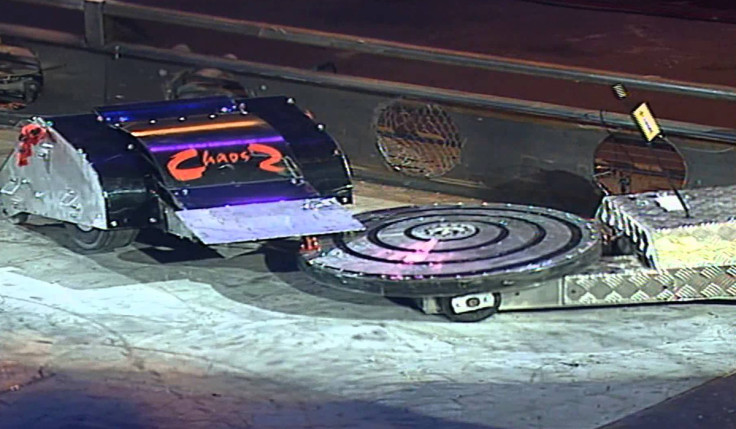 The BBC has commissioned the return of classic TV series Robot Wars, with filming to take place for six hour-long episodes set to air later this year. The show will be filmed in a "bulletproof" purpose-built arena in Glasgow.
"Robot Wars is an absolute TV classic and I'm thrilled to be updating it for the next generation of viewers," Kim Shillinglaw, controller of BBC2 and BBC4, said in a statement. "With new technological advances making for an even more exciting and immersive experience, this is a fantastic example of the kind of content-rich factual entertainment that BBC2 excels at."
The BBC's acting controller of entertainment, Alan Tyler, added: "The redeveloped Robot Wars proved compelling – offering a mix of real people, real passion and raw power. It is fundamentally driven by the eccentricity of the brilliant brains behind the machines."
The BBC's press released promised "a new structure with more robots, more battles and more science than ever before". The show will be produced by Mentorn Media Scotland in association with SJP Media, and executively produced by Chris Brogden, creative director of entertainment at Tinopolis.
"Bringing back Robot Wars to our screens is hugely exciting," said Brogden. "Its return will see new and improved robots, with extraordinary innovation and power in these updated machines – it promises to be quite the competition."
Robot Wars originally ran from 1998 to 2004, and included numerous memorable robots including house robots Matllda, Shunt, Sergeant Bash and Sir Killalot, who patrolled matches, and competing robots built by the public including Hypno-Disk, Chaos 2, Pussycat and the indomitable Razer. Hopefully a few of those names return.
The show was hosted by Jeremy Clarkson for its first series before the much more enthusiastic Craig Charles took over. Philippa Forrester, Julia Reed and Jayne Middlemiss presented from backstage in the pits.
The seven UK tournaments held during the six-year run were won by Roadblock, Panic Attack, Chaos 2, Razer, Tornado and Typhoon 2. Razer won two subsequent World Championships, with the third and final being won by Storm 2.
Anyway, here's a classic match-up to tide you over until the new series.
© Copyright IBTimes 2023. All rights reserved.