Celebrity Big Brother contestant Angie Bowie has broken down in tears after being told of the death of her ex-husband David Bowie. In the episode, set to air on 12 January, Angie is overcome with emotion as she shares her thoughts on the musician's death.
Bowie died on 10 January after a secret 18-month battle with cancer and producers of the Channel 5 reality series opted to inform Angie of his death off-camera. However, her conversation in the CBB Diary Room was later documented and shows her reaction to the news. The 66-year-old admitted: "I haven't seen him for so many years. So I can't make a big drama out of it. I just feel like an era has ended with his passing. I'm so very sad."
The short teaser clip then cuts to the former model sitting with fellow contestants John Partridge and David Gest. While struggling to hold back the tears, Angie told her friends: "The Stardust has gone. If you guys would be so kind as to just give me your moral support."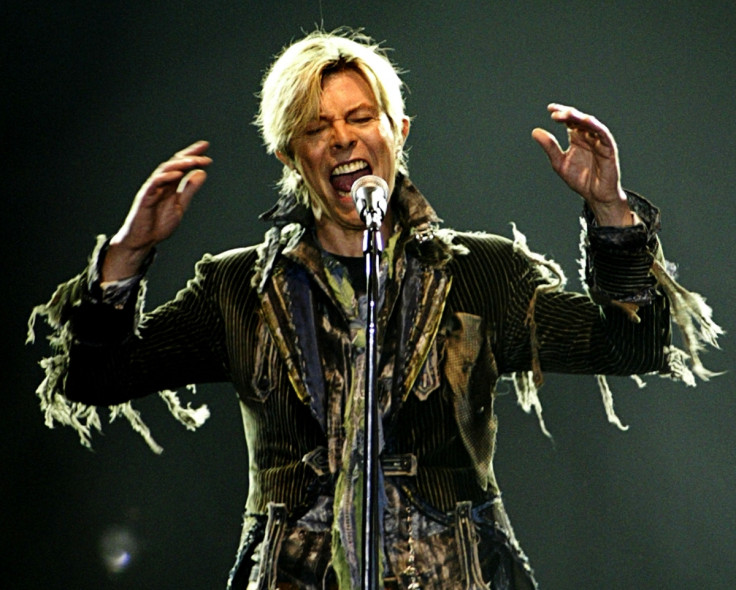 Viewers had pleaded with CBB producers via social media not to tell Angie of her former spouse's death in front of the cameras. The show's producers later released a statement announcing Angie had chosen not to quit the series. It said: "She has taken the decision to continue in the programme. The decision to remain in the house is entirely her choice, and she has been given the option to leave at any time if she changes her mind. Appropriate support will be available to Angie at any time if needed."
Angie was married to the Space Oddity singer for 10 years, between 1970 and 1980, and they have a grown-up son, Duncan Jones. However, she has been estranged from Jones, 44, for many years after Bowie was awarded custody during his childhood. Opening up on the lack of relationship with her son, who was previously known as Zowie Bowie, Angie said earlier in January 2016: "I don't see him at all, he doesn't like me. But my daughter [from former boyfriend, Andrew Lipka] likes me. I guess David told him not to [talk to me]. It does seem odd."
She added of relations between her and ex-husband Bowie: "I go to great lengths to avoid him. Did you think I was going to be polite, to be nice, so that people like me? No. It was terrible when we broke up, it was awful. He came to visit at first, and then he didn't want to visit me any more."