Worried about robots taking your job? Well, if you're a conductor of an orchestra perhaps you should be, after a droid demonstrated it is capable of controlling the complexities of a philharmonic – as well as world-renowned opera singer Andrea Boccelli.
YuMi, an automaton designed by Swiss company ABB, consists only of a small unit with two arms and is placed on a table. It has no legs, no face, no fancy features. Its technological prowess is all in the articulated arms that can grasp a baton in one hand and gently gesticulate to musicians with other.
In what is being called a world's first, YuMi replaced its human counterpart by successfully conducting the Lucca Philharmonic Orchestra at the Tuscan theatre, sweeping the baton in perfect pattern alongside Bocelli as the operatic La Donna E' Mobile reached its climax.
The feat was pulled off at the grand finale of the first International Festival of Robotics in Pisa, Italy, and took the developers of the robot 17 hours to learn six minutes of music.
The robot is programmed to learn the exact arm movements a human conductor would perform to spur on the strings or to indicate tempo. The team worked with Andrea Colombini, the conductor of the Lucca Philharmonic Orchestra, who claims "it was very difficult to train".
"It was not love at first sight. At the start I kept getting wound up because it kept getting stuck, and when the robot gets stuck it takes 25 to 30 minutes to reset it," Colombini told AFP.
While the musicians were able to follow the lead during the impressive act, not everyone was convinced a robot could step into the shoes of the real thing.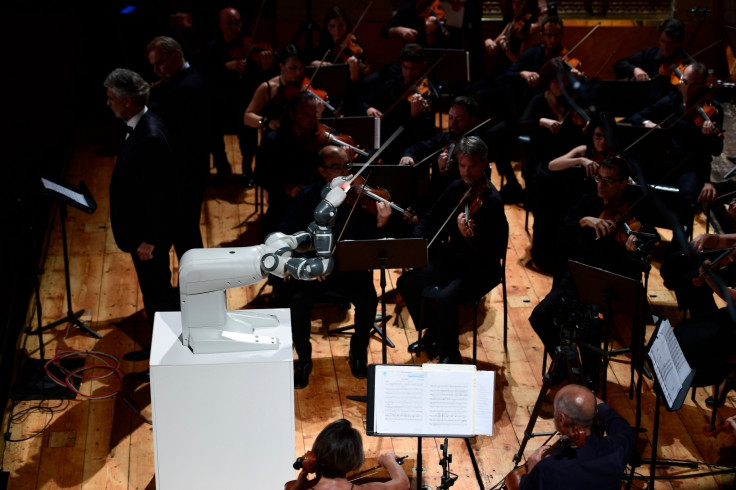 The whole body movements, not just the twitch of a baton, of a human conductor are vitally important to the result of the music. Impassioned body thrusts and sways are able to breathe far more life into an orchestra than a semi-stationery robot such as YuMi could. While YuMi is able to follow a strict pre-programmed set of movements, it cannot improvise or interact with the musicians, according to the AFP article.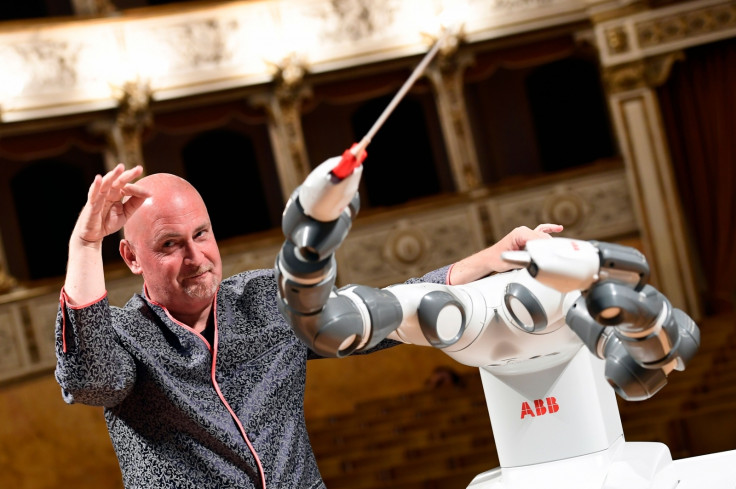 "There's no way it could replace the sensitivity and emotion of a conductor, because a robot has no soul. It's just an arm, not the brain, not the heart," Colombini said.
"It's a cool effect... but there's no way this could be the future," said one violinist.
A robot being able to fully replicate the intricate job of a conductor is confirmation to developers that they have achieved near human-like levels for their creation. YuMi's attaempt joins Honda's humanoid Asimo, which tried to conduct the Detroit Symphony Orchestra in 2008. However, limited arm mobility indicated it wasn't ready for the big stage just yet.